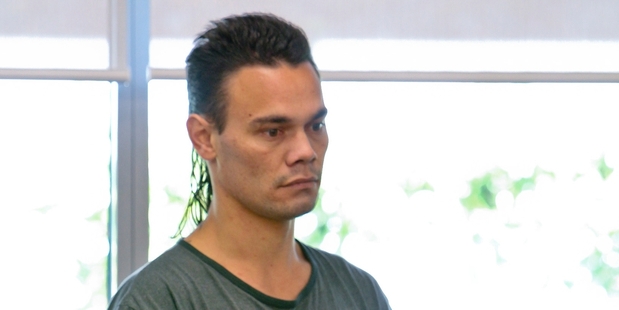 Police say the sentencing of a driver involved in a hit and run in Flaxmere last year is a "good lesson" in what could happen to people who chose to leave the scene of accidents.
Joshua Manukapei Watson, 27, was sentenced in the Hastings District Court yesterday to seven months' imprisonment after previously pleading guilty to one charge of failing to stop and ascertain injury.
The charge carries a maximum penalty of five years' imprisonment.
In August of last year Watson hit 5-year-old Kayzah-Shae Wairama while he was playing on his bike at the end of his mother's driveway in Flaxmere.
The young boy sustained serious head injuries and was flown to Starship Hospital where he was placed into an induced coma and had surgery to ease swelling on his brain.
Watson handed himself in to the Flaxmere police station two days after the incident.
Acting Senior Sergeant Clint Adamson said yesterday it was "really important" for drivers to know they have a legal responsibility to stop.
"They've got a legal responsibility as well as a moral one to stop and see if a person is okay.
"If he'd just stopped, things would have turned out very differently for him."
Judge Jonathan Down said while police had been unable to determine the cause of the accident, Watson's criminality lay in his decision to leave the scene.
"This is a situation that we see in New Zealand from time to time that causes a great deal of concern for the New Zealand public, a great deal of concern and anxiety. I have absolutely no doubt that the parents of this young boy had their suffering made much worse by the fact you did not stop and turn and accept responsibility immediately."
Judge Down said the offending could not be dealt with by a sentence of home detention.
"I am satisfied that your offending, as admitted by you, is so serious it justifies, not only to deter you but from a public policy point of view to deter others from failing to stop after an accident, a sentence of imprisonment."
When spoken to by police, Watson said he had seen the child but had been unable to stop, then was afraid to return to the scene because of all the people in the street.
Watson's defence counsel, Matthew Phelps, said his client's conscience had told him to stop and check on the young man but he "regrettably" did not have the fortitude to stand up to others in the car telling him to keep driving.
He said his client had been carrying a "heavy burden" since the accident.
"This is a tragic situation for the victim obviously first and foremost and the victim's family and that's a sentiment Mr Watson expresses through me."
Judge Down took into account a letter of remorse presented to him before sentencing and the fact he turned himself in to the police.
The family of Kayzah-Shae moved to Brisbane shortly after the young boy returned to the Hawke's Bay following a four-week stint in hospital in Auckland.
His grandmother, Lovey Winitana Orlowski, bought Kayzah-Shae to visit the Hawke's Bay Today newsroom.
"He does have a little bit of a twitch now that I notice, especially when he's sleeping, and it's slowed him down a bit. He used to always want to run everywhere, to get outside and play, but now he's happy just to play with his toys inside. His speech is better than before the accident though, he used to slur his words a bit but he doesn't any more."
She said the past few months have been tough on the family, especially her daughter Melanie, who had only just returned from hospital with her baby girl when Kayzah-Shae was hit by the car.
She said Kayzah-Shae is very lucky and she is "so, so happy" to have him home. "Just about losing him was incredibly scary. He's a very lucky boy."
Watson was also sentenced on a charge of unlawfully entering a vehicle which occurred two months after the August incident.
Judge Down told the court Watson entered a car parked in a driveway and began to rummage around before being disturbed by the owner.