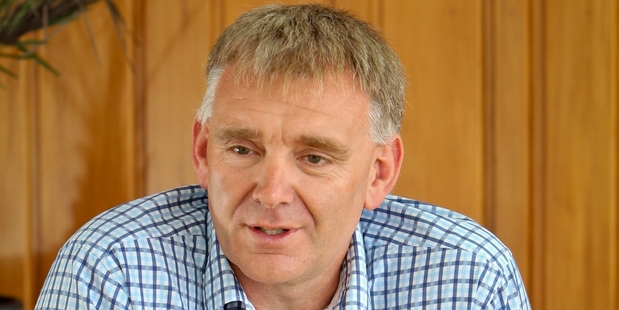 Napier City Council is taking a punt on attracting more sporting and cultural events to the city, a move it hopes will have economic benefits for the wider region.
The council has created a new role of events co-ordinator which has been filled by experienced festival director Roger King who starts the job today.
Council chief executive Wayne Jack said the focus on building Napier's events base was one of the priorities he had identified for city growth since joining the council in September.
Last month it was announced the Hurricanes would play a Super Rugby match against the Bulls at Napier's McLean Park on April 5 after a deal was reached between the council, the Hawke's Bay Rugby Union and the franchise.
"We're looking at a number of events coming here. We secured the Hurricanes. It's the first time they've played here for a number of years," Mr Jack said yesterday.
"What we have sought to do is to develop close working relationships with the Hawke's Bay Rugby Union and Sport Hawke's Bay because it's not just about Napier, it's about Hawke's Bay as well. By bring events here it also benefits Hawke's Bay, so by working very closely with those two associations you get the flow-on effect. The Rugby Union had the concept but they needed support to bring it off."
He said Mr King's role was "part of the wider strategy" to boost the city's appeal as an events location.
"To bring events and activities to a region you need to proactively go out and approach organisations and associations to come here. You also need to be able to show them the benefits of coming ... Roger has a significant background and success in doing that."
Mr King is chairman of Chamber Music New Zealand and Creative Hawke's Bay. He has helped establish and manage events such as WOMAD in New Plymouth and the Taranaki Arts Festival, and directed arts festivals in Taupo and Tauranga.
Napier Mayor Bill Dalton said Napier had the region's premier sports ground in McLean Park and, as with the city's other sporting and recreational facilities, there was potential to use the venue more.
Mr Dalton said the council would not go down the track taken by Hamilton City Council, which lost millions of dollars through hosting the high-profile V8 Supercars events.
"There is an opportunity for us to partner with sporting codes without putting the ratepayers at risk."
Mr Jack said other areas he was focused on included making the council more accessible and transparent. That had involved creating a new communications manager role, filled by Robyn McLean last month. The council's customer service and building consent processes were also being overhauled.
Mr Dalton said there were "huge opportunities" to grow Napier's economic base if the business environment was conducive, and improving council services was part of achieving that.
"There are a lot of negotiations that are fairly well down the track with the potential to bring new business to Napier. We are talking to groups and individuals on a regular basis who either want to expand businesses in Napier, or bring new businesses to Napier."