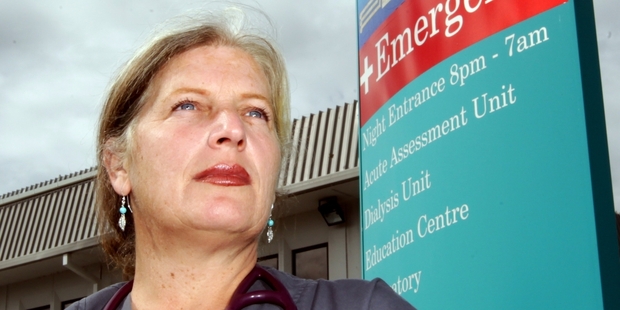 The number of people arriving at Hawke's Bay Hospital's Emergency Department with acute reactions to synthetic cannabis is falling but there is more work to be done, the head of the department says.
Dr Renee Greven-Garcia has worked in the Emergency Department (ED) for three years now and said staff noticed a spike in patients with reactions to synthetic cannabis products earlier in 2013.
"It did seem like there were a lot more patients coming in with horrible cases where they were agitated, violent, delirious."
However, she said there has been a drop since the new laws were introduced in July.
The Psychoactive Substances Act restricted the sale of the synthetic products, banning them completely from dairies and grocery stores, leaving three licensed retailers in the Hawke's Bay area.
"Anecdotally there does seem to be less, but less of something awful is still bad. It's still available and as we know - your paper has reported - there are still work-arounds and clandestine ways, because of the profit motive, that people are still accessing it in ways that the legislation doesn't allow for.
Certainly we would be very happy if it were banned, we see nothing good about this for our community."
She said the hospital did not keep records relating specifically to synthetic cannabis but earlier in 2013 there could have been as many as one a day presenting at the ED with an acute reaction.
"There were days in the last year, prior to the change in legislation, where it could have been a daily occurrence and we're seeing much less of those days now. We'd really like to see none of it."
Dr Greven-Garcia said while the immediate effects of the drug could be problematic it was the long term effects people were often unaware of.
"Some people have had lasting effects. There are people who have unmasked more serious psychiatric diagnoses, where it's created levels of paranoia and psychosis where if a person hadn't used these products it might not have become problematic."
So far she has been inspired by the community response to the issue.
"Personally I was really impressed and really proud of the community's response, some of the mothers, the regular people out there who feel so passionately about it.
"That gives me some hope that people care about this and I think we need to continue as a community, between healthcare and concerned citizens, concerned about their whanau and their family and their kids' future.
"I was really touched to see some of the activism that this inspired and I think it's what we need to really be the voice of reason."