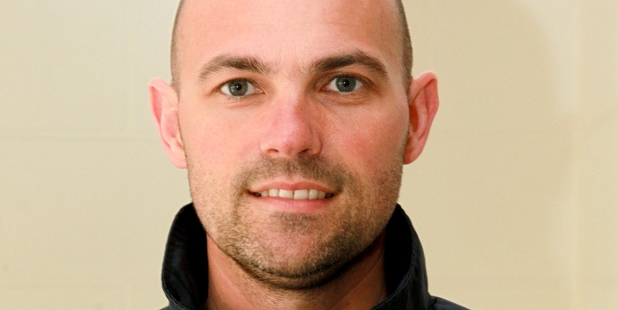 The Hawke's Bay United soccer board has moved swiftly to quash rumours Chris Greatholder has quit as coach of the franchise team.
Greatholder won't be at the helm of the Kinetic Electrical-sponsored Bay United side this weekend in their match against Waitakere United but he still assumes the mantle of coach.
"Chris is taking a break between two to four weeks which he'll be taking for personal reasons," the board member and chairman of football operations, Bob Patterson, said last night.
"The board is fully behind Chris and supportive of his decision," Patterson said before the 4pm kick off in the fourth round of the ASB Premiership at Fred Taylor Park, Auckland, on Sunday.
Hawke's Bay Today received several calls and text messages amid rumours the 35-year-old bank manager had stepped down from his position after the 2-1 loss to Team Wellington last Sunday in Napier.
The game was scheduled to be played at 5pm on Saturday but was postponed to midday Sunday after the Wellingtonians' flight was aborted due to strong winds. The visitors travelled to Napier by bus on Saturday afternoon.
Patterson said assistant Bay United coach and former All White Perry Cotton would be the coach in the interim while Bay United youth team coach Dion Adams would be his assistant.
"They've been working pretty closely so it's not an independent arrangement," he said, adding captain Bill Robertson would also have immense influence.
Greatholder created history last summer in helping the Bay franchise make its first playoffs in the national summer league's nine-year existence.