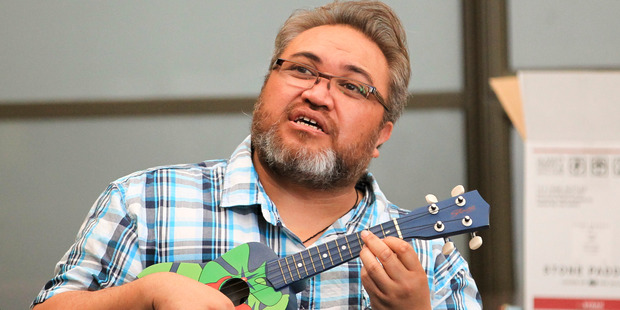 A Hawke's Bay entertainer jailed for three years for a sex offence involving a teenager has lost name suppression and can now be revealed as opera singer William Winitana.

Winitana was jailed in June of this year after being found guilty of sexual violation during a trial in May.

The 43-year-old was featured in the Flaxmere Heroes calendar in 2010 and has performed at a number of local events including a fundraiser concert for victims of the
Christchurch Earthquake.

Winitana has also hosted and performed at the Waiata Maori Music Awards and tutored classes at the National Youth Drama School.

At sentencing earlier this year Judge Raoul Neave ruled that the publication of his name would cause undue harm to his school-aged child and made the suppression order to
allow for her to finish exams.

At the time, crown prosecutor Jo Reilly said it was ``ironic'' that those were the grounds he applied for name suppression on as he himself ``minimised'' the effect his offending had on his former wife and daughter.

The court heard that six years ago Winitana invited a teenage boy, then aged 17, back to his house to take part in a photo shoot.
During the shoot the teenager was rubbed in oil by Winitana and asked to pose for the camera in various stages of undress.

Judge Neave said the man ``anticipated some enjoyment'' out of the encounter when he
invited the boy home.

At some point during the encounter, Winitana ``stopped thinking'' and proceeded to perform a sex act on the boy, the judge said.

``You proceeded without giving thought to whether or not the complainant was consenting or not. ``You pounced on this young man in a very compromising and
vulnerable situation.''

He said the victim, now aged 23, was at ``no stage consenting'' to the act and ``just froze''.

``He was out of his depth and didn't know what was going on.''

The victim first came forward in 2012, approximately five years after the offending.

Judge Neave said the incident showed a monumental lack of judgement and thought
on Winitana's part.

The effects on the teenager had been significant and the victim was ``mortified'' at having to relive the incident through the trial.

``He still doesn't like having his photo taken or being in videos. ``He is yet to tell all of his family what has happened and may never be able to do so.''

The judge took into account character references for Winitana and noted his prominent
role in the community during the sentencing.

He said Winitana's fall from grace would be even greater upon the release of his name

Judge Neave said the Winitana still showed a lack of understanding or remorse and ``he had only himself to blame'' for his sentence.