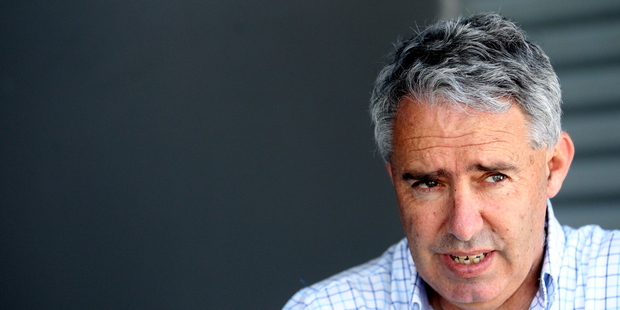 Hawke's Bay continues to languish in the bottom half of the country's regional economies, with employment down and construction and housing market activity remaining weak, according to a national economic report.
The ASB NZ Regional Economic Scoreboard, released yesterday, takes the latest quarterly regional statistics and ranks the economic performance of New Zealand's 16 regional council areas. The ratings, updated every three months, are based on measures such as employment, construction, retail trade and house prices.
Hawke's Bay was awarded a two-star rating, out of a possible five, which translated to "needing an energy injection".
Community leaders spoken to yesterday by Hawke's Bay Today offered a range of reasons for the stagnating economy and ways to fix it. Hastings Mayor Lawrence Yule said Hawke's Bay had been in a similar place for too long without enough economic activity despite potential opportunities.
"We are not going to keep our best and brightest in the region unless we seriously consider more economic opportunities. We, as a region need to look at opportunities and take them. We have food markets on our doorstep in India and China but we are not taking full advantage of it."
He said between being the "fruit basket" of the world, the water storage scheme and oil and gas exploration, Hawke's Bay had the potential to become one of the country's strongest regional economies. "When you look at the social statistics at the moment you see that we do not have enough regional income and also have a low wage economy. This unfortunately turns people towards benefits or crime as a way to support their means."
Tukituki MP Craig Foss said a water storage scheme and a prospering oil and gas industry could potentially be the injection needed to help realise his ambition of lifting Hawke's Bay to a regional economic leader.
"When compared to the rest of the country, we are noticing the effects of the drought and lack of a water storage scheme."
He said last summer's drought had placed the region six to nine months behind the rest of the country in terms of growth.
"The water storage scheme and oil and gas exploration on their own are not solutions to a lack of economic growth, but together with some other things they can be. And then there is the possibility we can enjoy similar growth and confidence to Taranaki."
Taranaki improved in the scoreboard, showing growth in construction, house prices, retail sales and a strong rural sector.
Napier Mayor Bill Dalton said the new leadership within Napier City Council will "turn those figures around".
"As long as we don't get knee-capped by a stupid decision to re-organise in the region we can build new business and build on existing ones."
He said there were a number of "exciting projects" in the tourism, hospitality and technology industries that Napier City Council was looking to support.
Napier MP Chris Tremain said as a nation, New Zealand was performing well when compared to other OECD countries, however there was still large economic fluctuations between regions.
"Hawke's Bay is a region that requires new investment. If you continue to do what you have done over and over again, you will see no growth or increase in wages,"he said.
"We have had a tough summer, which has been a major factor on this year's economic growth, but it's critical to have a pipeline of investment into your province." He agreed the water storage scheme and oil and gas industry were economic and job multipliers which could potentially produce an economic and social boom seen in Taranaki in recent years. "It's all very well to dream about development in the ICT and service industries, but how many $250 million IT companies are lining up to set up in Hawke's Bay?
"We are fundamentally an agri-business economy so we need our investment pipeline to flow into that area."
Labour Party Napier spokesman Stuart Nash said all the evidence points towards the lack of a "regional strategy" from the National Government.
"We are told that the economy is going gang busters but that's simply not the case in the regions, particularly in Hawke's Bay. "We can't continue the way we have in the provinces, we need to create opportunities for our young people to stay and for people to move to the region."