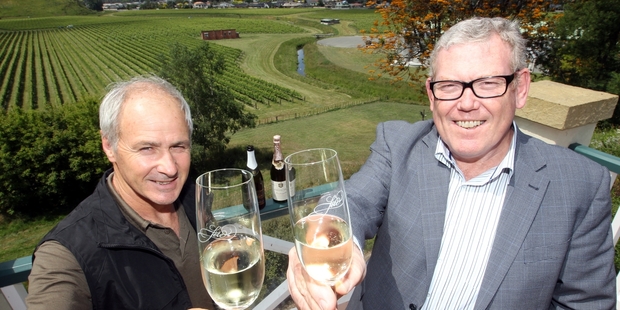 To commemorate 50 years since the production of its first sparkling wine Mission Estate is set to turn the pricing clocks back.
It is a deal which winery staff believe will put as big a sparkle on the faces of the first 50 people to hit the online "buy" button on December 9 as there are sparkles in the bottles of their latest bubbly creation - Mission Fete .
When sales get under way at 9am that day the first 50 people to purchase a bottle of the hand-crafted Fete cuvee will get it for the equivalent price of the very first methode traditionelle effort, Fontanella, which went on sale in 1963.
The price was 21 shillings and sixpence back then - or $2.20 in today's money.
"I should imagine there will be a few people lining up for it," Mission winemaker Paul Mooney said.
As well as the price, the limiting of sales to one bottle each for the first 50 buyers will echo how Mission also marketed the very first Fontanella White and Fontanella Pink varieties when they were introduced as the country's first ever methode traditionelle.
As production had been limited and demand was high sales were pegged at just one bottle per buyer.
The Mission's winemaker back then, Brother John Cuttance, had spent a year in France and returned to the winery on a mission - to use the techniques he learned in the home of Champagne to make New Zealand's ground-breaking bubbly. It was named Fontanella (Italian for "Little Fountain") as the Mission's Rector, Father Kelly, had been to Rome and said it reminded him of the fountains he had seen there.
Mr Mooney said he pursued the same approach as Brother John, using mostly pinot gris which was unusual for methode in this country.
"It's a nod to our history since pinot gris was also used in Fontanella."
He said a sparkling point of difference in the production of Mission Fete was that the pinot gris fruit was hand-harvested.
It was then carefully pressed and part barrel fermented for a year, then blended and fermented for another month, then bottled.
The wine is called Fete, French for party, Mr Mooney said, adding that the current variety was in just its second year of production but would continue as demand was good.
After the $2.20 sales the price will return to around $20.