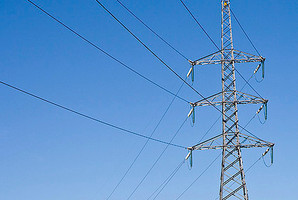 Hundreds of thousands of homes across the country lost power yesterday after backup measures failed to kick in when Transpower simulated a "power failure" on its inter-island link.
Unison customer relations officer Danny Gough said about 15,000 Unison customers in Hawke's Bay, Taupo and Rotorua lost power because of the failure.
"Power was out in Hawke's Bay for about an hour, most of the power was back on by noon.
"It was quite a big power failure that affected most of the North Island and some of the South Island. What's happened was the back-up systems hadn't kicked in as Transpower was testing its inter-island link."
The outage included rural areas in the Bay, as well as Napier, Hastings and Havelock North. Ten per cent of the Transpower's North Island customers had their power cut for about two hours from 11am. Outages were reported in Auckland, Thames, Napier, Tokoroa, Lower Hutt and Masterton.
The cut to between 300,000 and 400,000 customers was Transpower's "worst nightmare", chief executive Patrick Strange said. "We really apologise for the impact on customers."
All previous lower-range tests of the equipment had not failed.