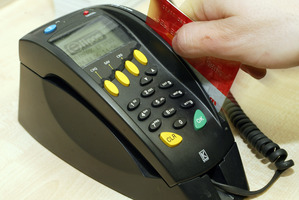 Hawke's Bay retail spending continues to increase according to the latest Paymark figures.
Spending in October recorded an 8.1 per cent jump from the same time last year.
In September it was up 5.4 per cent, August 7.6 per cent and July 9.6 per cent compared with the same month for the previous year.
Nationally for October the spending increase was the same as Hawke's Bay's.
A national seasonally adjusted month-on-month spending increase of 1.7 per cent from September to October was recorded - 2.5 per cent with fuel spending excluded.
Paymark acting CEO Paul Whiston said there was typically a jump in retail spending leading up to Christmas.
"We are seeing an above average month-on-month result, which indicates that growth is happening above and beyond the usual trends," he said.
Double-digit year-on-year growth was seen in hardware stores (+14.8%), liquor outlets (+13%), and cafes and restaurants (+12.8%) during the month of October.
Footwear stores were up (+9.3%), appliance stores (+9.2%), takeaway outlets (+9.8%) and accommodation providers (+9.1%).
"As the warmer weather arrives it appears the desire to work on the house and enjoy meals and drinks out with friends does too," Mr Whiston said.
"The Christmas lunch season is also about to hit. Spending at cafes and bars does tend to jump significantly in the next few weeks, culminating in spending during the week before Christmas at around 25-30 per cent higher than a typical week in October.
"However, this pales in comparison to sectors such as beauty salons, bookshops, department stores, gift shops and butchers, where weekly trade tends to jump sharply from here on in to eventually be over twice October levels in the last full week before Christmas.
"This time of the year is important for retailers as spending over the next few weeks can mark the difference between a good year and a bad year."
Paymark processes around three quarters of all electronic transactions in New Zealand.
The regions with the highest October spending increases were Marlborough (+10.7%), Canterbury (+10.1%) and Auckland/Northland (+10.0%).
The wooden spoon went to West Coast, with a 1.8 per cent drop in October spending.