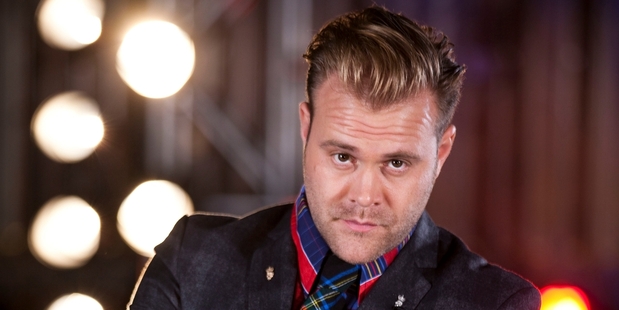 Last year's crowd of 23,000 may just get a little bigger for this year's Cox Partners Christmas in the Park in the wake of the organisers getting leading entertainer and popular X Factor judge Daniel Bedingfield to take to the stage for the event.
"I am absolutely thrilled to have Daniel aboard this year," said event organiser David Trim from the Kaisen Charitable Trust.
"He has a huge amount of appeal across a whole range of age groups, and his musical style is so varied - there will be something for everyone."
The X Factor judge hit the big time in 2001 with the release of his first single Gotta Get Thru This, which cracked the British charts and set off a roll of six UK Top 10 singles over the following years.
He walked away with a BRIT Award and also became the first New Zealander to be nominated for a Grammy Award in 2003 in the mainstream best dance recording category.
He has continued to tour and perform and, during the past couple of years, has released music across the dance, rock and piano ballads genres.
He also sparked the X Factor series with his judging duties.
Cox Partners Christmas in the Park is in Anderson Park on December 14 and Mr Trim said despite the budgetary challenges of running the show he was intent on keeping it free for people to attend.
"Logistically and financially, it is a huge undertaking to run," he said.
"The budget is $95,000 and with no ticket sales or alcohol sales to help with the costs, we must rally our local businesses and supporting trusts to share the financial burden."
Mr Trim said the Bay was fortunate to have so many businesses that saw the show as a great community event and were keen to continue to sponsoring it year after year.
About 150 volunteers would be required to produce and run the night, with many community groups helping out.
"It's a great way for people of all walks of life to gather together and celebrate Christmas as a community," Mr Trim said.
"This year you get to see an internationally successful artist in a wonderful park setting for free." The event will also feature local band Stolen Records as well as traditional carol singing and a fireworks display to wrap up the night.