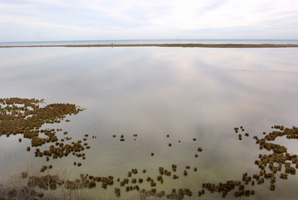 The drowning of a 7-year-old boy and his 22-year-old uncle when they tried to rescue a younger relative at a beach 20km north of Wairoa is incredibly sad.
Emergency services, including our own Lowe Corporation Rescue Helicopter, were called to a beach area at Iwitea near the Whakaki Lagoon yesterday where family members said the 7-year-old and his uncle had gone into the water to rescue a younger female relative.
She had been swept into the sea by a wave as she walked along the foreshore. While the young girl managed to make it back to shore, her two rescuers got into difficulty and could not return to the beach. Their bodies were recovered in the afternoon.
What makes this tragedy even worse is that, according to police, the family had gathered for what was meant to be a happy occasion - a wedding.
That poor family. One moment they were preparing to celebrate and now they are mourning the loss of loved ones.
No family deserves that to happen to them.
Although the full details of what happened have not been revealed yet, it is an extreme act of bravery to jump into the sea to save someone.
This young boy and young man are heroes for trying to help their family member. It is a tragedy that they lost their lives in the process.
With summer around the corner, we all have to realise the sea needs to be treated with respect and we all need to be careful as we enjoy our coastline and beaches.
Whether you are on the beach or boating or fishing, remember to keep safe.
One family is suffering, we certainly don't need more to go through the same pain.