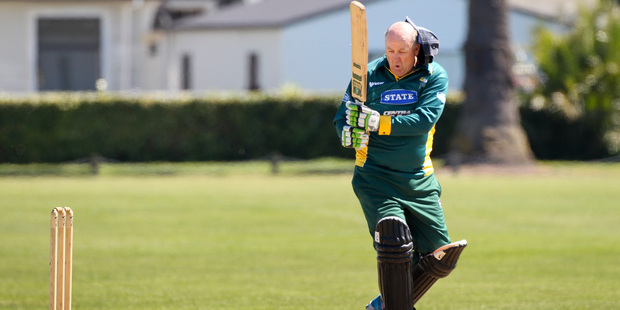 His team lost by an agonising two runs and he missed half a ton by a run, but nothing could wipe the smile off Mathew Sinclair's face yesterday.
The 37-year-old lapped up his testimonial cricket match at Nelson Park, Napier, after a stellar domestic career with the Central Districts Stags.
"What great entertainment value for seeing some great cricketing legends out at Nelson Park," Sinclair said after a Twenty20 game between Skippy's XI and a players' association Masters CD selection.
Former Black Caps such as Mark Greatbatch, James Marshall, Peter Ingram and Reece Young were on the park with current and retired Stags.
He said the dinner theme of inviting present and past players in a "Skippy's Stag Do" weekend of tribute worked out well on Saturday night at the Nelson Park pavilion: "I suppose most of them took a lot of pleasure in taking the mickey out of me in some form or shape."
Sinclair was glad to have life-long friends who got a chuckle at his expense.
"That's what this game is all about at the end of the day and it was always a pleasure to be part of this team to create an environment that was all about being positive and friendly."
The former Black Cap, who announced his retirement from first-class cricket in July, would love to have played more than 25 matches for New Zealand but was proud to have represented his country.