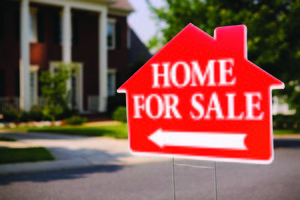 The national shift from rural townships to cities identified in the 2013 census has been reflected in falling property values with Wairoa suffering the most in a 41 per cent drop since 2008.
However, it is not alone, with Hawke's Bay's main rural centres showing negative price growth to the end of September, according to a report by My Valuer.
Wairoa values tumbled 15 per cent this year. Its 2013 median sale price is $104,000, after peaking at $146,750 in 2007 thanks to out-of-town investors. Wairoa values in the past have been skewed by the Mahia holiday-home market, but for the report those sales were excluded.
The Dannevirke median sale price is $137,000 - a 9.12 per cent increase this year after three years of decline. The Dannevirke market peaked in 2008 at a median sale price of $156,750. From 2008 to 2013 the drop has been 14.42 per cent.
Waipukurau's median sale price is $185,000, down 5.73 per cent this year - the same price as it was in 2008. In 2007 it peaked at $199,750.
Waipawa's median sale price is $165,000, after peaking in 2009 at $204,250. In 2011 it fell 7.2 per cent and in 2012 8.8 per cent.
My Valuer director Andrew White said Wairoa, like a number of provincial New Zealand towns, had "suffered" in a recent "downturn".
"Like any other regional town they have seen a lack of demand for property, which has meant they have seen quite a significant decline."
He said an increased demand, better job security and larger catchment area in Dannevirke had seen values rise.
"There has also been more confidence in the market place and the ability for first home buyers to enter the market again. People have confidence because they believe the market has bottomed out and isn't going to get any lower."
The report said the Hawke's Bay market had been very strong through winter, but the usual spring bounce had been "significantly influenced" by bank restrictions.
The Reserve Bank has restricted high loan-to-value ratio (LVR) loans, meaning many bank mortgage borrowers need a much higher deposit. The bank introduced the restrictions to dampen strong Auckland and Christchurch housing markets, but it has been criticised for hitting first-home buyers.
"The broader residential market relies on first home buyers - they are an integral cog in the property cycle," the report said.
Napier and Hastings sales volumes in September dropped 13.5 per cent in Napier and 7.2 per cent in Hastings.
"This is significant for a period that is traditionally a preferred time of year to list and sell property."
The report said Hawke's Bay did not have the same population growth and high wages that drove the Auckland market.
"The number of transactions has been consistent for the past two years, along with sustained growth in many business sectors, including a lift in residential construction in both Hastings and Napier."
Most Hastings suburbs showed positive growth this year. Havelock North has had the highest number of sales for any suburb in Hawke's Bay but because the sales have been mainly at the lower end of the market, the overall median price has not risen.
The Napier median sale price is down 6.3 per cent overall for the year to date.