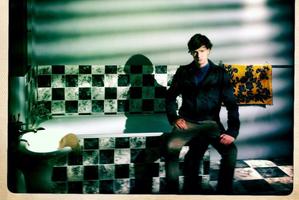 Creativity is a wonderful thing.
You see it in children when their imaginative minds set out to create a picture which is different to the ones the other kids are drawing, and you see it in the writings of the young who want to put a spark into their stories.
So when I see the creative ambitions of a young person recognised not just locally, but internationally, I feel good about the world because their dreams and achievements have the ability to create a springboard for other young people to stand up and say "if they can do it then I can do it".
What also cheers me is that the pursuit of the arts, of music, of design, of still and moving pictures is well championed by establishments like the Eastern Institute of Technology in Taradale.
Design and music are part of life, as is the recreational entertainment of watching a film, be it fact or fiction.
Hearing that a young Napier lad by the name of Mathew Watkins, who honed his craft at the EIT, had picked up an award at the International Film Month being staged in Atlanta in the US would have been a buoyant moment for those who worked with or tutored Mathew.
This 21-year-old delivered an eight-minute horror film which caught the attention of the judges at the Atlanta Horror Film Festival staged as part of the big movie month.
It got the nod over six other internationally-entered efforts.
Okay, it's not the Academy Awards or a red-carpet fanfare in Cannes, but it is recognition. And it is the realisation of a dream he had since he was a little boy - to one day make movies.
There is something of a Peter Jackson touch to this.
I get a welcome dose of the feel-goods when a young person makes a mark. The sort of mark which may realise their dreams, but more importantly, inspire others in a world where life isn't always easy.