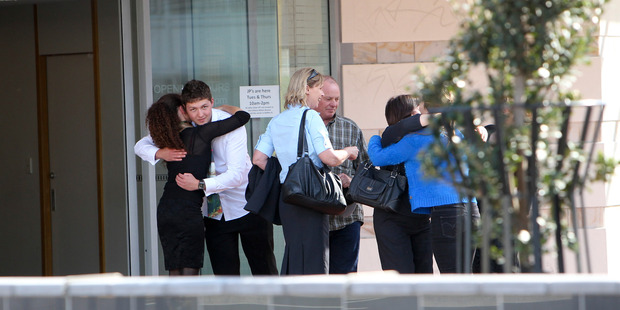 A man who ended up murdering his ex-partner told their son he would rather end up in prison than let someone else be with his ex, just months before he killed her.
Havelock North man Raymond Shane Christison, 48, was yesterday sentenced to life imprisonment with a minimum non-parole period of 17 years for the murder of Gail Bower, the mother of his two sons.
Justice Paul Heath told the High Court in Napier Ms Bower had been living in fear of Christison before her death, after he threatened her in text messages to their youngest son, Mathew, 19.
In one text message sent in February, about a week after Ms Bower left the family home, Christison wrote that if he couldn't have her no one could.
"If I end up going to jail because of this then so be it but there is no way I am letting someone else be with your mother."
He also wrote that he was "about to lose the plot".
Ms Bower was found dead with multiple stab wounds in the garden of her Havelock North home on June 7 this year. The couple split about four months before the incident, after more than 20 years together. They had two sons - Mathew, 19, and Daniel, 22.
Christison pleaded guilty to her murder and breaching a protection order last month.
During a disputed facts hearing and sentencing yesterday, the court heard how Christison was not coping with the separation.
Justice Heath said Christison was "controlling and obsessive" and became consumed by the "injustice" against him when Ms Bower took out a protection order. The court heard she had become so fearful she installed a panic alarm in her bedroom, a camera in her backyard, taken out protection and trespass orders, and had security guards escort her from work.
Justice Heath said the offending was callous and calculated.
"The way Mr Christison went about the killing deliberately is to be abhorred. The way in which the killing took place, one can only conclude, that in a colloquial sense, his soul was numb."
Justice Heath said he was particularly distressed by the couple's son having to give evidence and said it dissipated the discount for an early guilty plea.
He said it was obvious Christison was suffering from depression and was having trouble adjusting to life without Ms Bower and his sons.
Defence lawyer Tony Snell said his client was remorseful and was not seeing things "clearly or rationally".
Justice Heath agreed.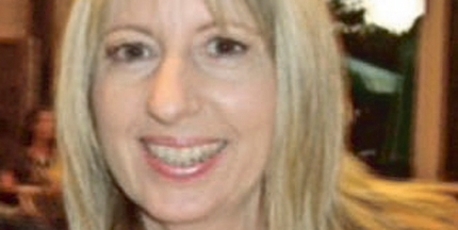 "I accept there is remorse, that was evidenced by the way in which you responded when you realised what you had done." Sentencing yesterday was preceded by a defended facts hearing during which Mr Snell said his client did not intend to murder his former partner that night but had instead gone to the property to scratch her car and "lost it" after seeing her.
Christison himself gave evidence, saying his mother had visited him on the afternoon of the murder and he told her he had been having thoughts of harming Ms Bower.
"I'd been having bad thoughts and bad dreams, nightmares, I have to say I wasn't that good."
Justice Heath concluded that Christison had become "consumed" with his angry thoughts before deciding to go over to Ms Bower's house.
That night, Christison had driven his mother's car over to Ms Bower's address and parked some distance away before making his way towards the house with a hunting knife in his hand.
Christison said he had scratched Ms Bower's car before trying to see her through a window. He said Ms Bower had gone out the back door of the house and down into the garden when she realised he was there and shouted out to him.
He said he was hit over the side of the head with a piece of wood and under his throat before he "launched" at Ms Bower.
"I do recall launching at her, I must have done it, yes that's true."
He said he "woke up" to find Gail on the ground.
"I realised I must have killed her and I just felt so sorry for Gail and her family, especially my boys," he told the court before breaking down in tears.
Christison said he kneeled down to the ground and cuddled Ms Bower's body.
"I did not want to be alive myself. I lay down next to Gail, just cuddling her and I just wanted to go to heaven with her and die with her."
The court heard he placed a call to his mother after the attack stating: "I've killed the bitch mummy, I've killed her."
Crown prosecutor Steve Manning asked Christison why he would take a knife, leather gloves and a balaclava to the house if he was just intending to scratch the car.
Justice Heath said Christison's version of events was illogical and he was convinced Christison did have murderous intent the night the incident occurred. He said it was likely Christison had convinced himself of another explanation as he could not cope with what he had done.
Mathew, who discovered his mother's body, also gave evidence.
His mother had been extremely cautious with her own safety prior to her death and had been in close contact with police.
"The police that she knew would often drive by and check on her. She feared he'd do something like this."
He said his father had found out about the new house about a week after they moved in and said he had seen his father's BMW drive past on multiple occasions. Christison was convicted earlier this year for breaching a protection order after he was found looking through Ms Bower's window one night.