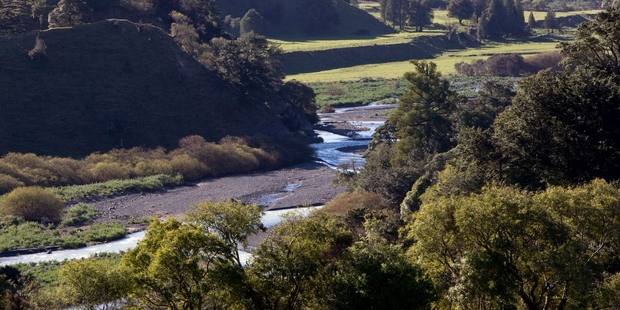 Hundreds of people are expected to descend on the first meeting of the new Hawke's Bay Regional Council today to show their concern that the proposed Ruataniwha dam may not proceed.
They fear a block of four newly-elected councillors may derail the council project.
Federated Farmers is putting their weight behind tomorrow's action, asking "every farmer who can" to drive their ute in the Rally 4 Ruataniwha, meeting at the council's Dalton St offices in Napier at 8.45am, before attending the 9am meeting.
"Ruataniwha is more than a future for farming in Central Hawke's Bay.
"It will prove the common sense of storing water and provides the hinge on the door for other schemes, like the Ngaruroro, to follow," said Federated Farmers Hawke's Bay president Will Foley.
The four new councillors: Rex Graham, Rick Barker, Tom Belford and Peter Beaven were all elected by Hastings District constituencies and have refuted claims they may be loyal to the Grower Action Group (GAG) which helped elect them through a negative election campaign.
The councillors have said they hold concerns that there is not enough information to make an informed decision for or against the Ruataniwha Dam but have dismissed suggestions they are only interested in their own wards.
Their stance is backed by the belief that more thought and assessment should be given to the economic sustainability, benefits and risks, and environmental dangers.
Mr Barker said he was elected to council to look after the interests for "the whole of Hawke's Bay".
"It can't be any other way," he said.
The dam proposal would irrigate up to 30,000ha of CHB land thanks to a 90-million cubic metre reservoir and is before a board of inquiry, along with a council plan change to mitigate effects of increased irrigation run-off into the Tukituki River.
Environmentalists have criticised the plan change for allowing nitrogen levels to rise by several hundred per cent.