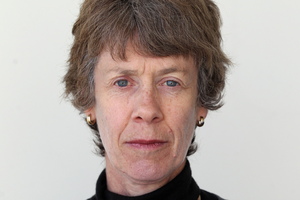 Today is the final day to return post voting papers for the council and district health board elections as well as one of the few chances to influence change in communities, believes Hastings woman and local government expert Christine Cheyne.
Dr Cheyne, a Massey University Associate Professor and planning lecturer, said while today was the final day to post back voting papers, people could still hand deliver their forms directly to city and district council offices up until noon, Saturday, October 12. Preliminary voting results were expected on Saturday afternoon.
Dr Cheyne said councils had influence over the daily lives of people and so it was important to vote. "If you don't vote, you lose your chance to have influence on what happens to your quality of life now and in the future. And if you're leaving it to other people to vote, it means those elected are less likely to reflect you and what you would like to see happen, and far more likely to reflect a narrower cross section of the community, typically those older, affluent and Pakeha."
She said a critical issue affecting local government elections was the lack of information on candidates. "The candidate profile booklets are an improvement on nothing, but they're far from sufficient for informing us, because they are largely motherhood and apple pie statements, candidates saying what people want to hear, not talking about their track record and where they really stand on issues."
Local Government New Zealand surveys backed Dr Cheyne's view. The results showed 31 per cent of people who did not vote said they "didn't know enough about the candidates", 14 per cent were "not interested", 24 per cent "forgot or left too late" and 14 per cent were "too busy".
In contrast, the main reasons people gave for voting included a view it was their democratic duty (26 per cent); to have my say (17 per cent) and the view that you cannot complain if you haven't voted (7 per cent).
Dr Cheyne said more quality web-based material on candidates, accessible to all voters, was essential. It was particularly important for district health board elections which used the single transferable voting system where voters must rank the candidates, starting with number 1, as the most preferred candidate, number 2 as their second and so on.
Dr Cheyne was an advocate of electronic voting. It would be trialled at some centres at the 2016 election but she argued "e-voting" should be up and running for all councils and DHBs at the next election.
The Department of Internal Affairs said online voting required new electoral systems and brought a range of security and operational risks. "It was important we take the time to do it right. The work of the department and the upcoming working party will therefore examine the best way to implement an online voting trial ..."