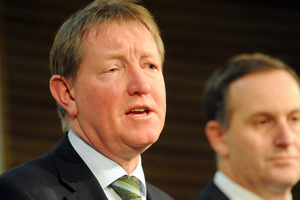 The worst form of censorship is self-censorship.
Conservation Minister Nick Smith illustrated that by eliciting a sanitised version of a DoC draft report which in an earlier guise contained serious misgivings about the Ruataniwha Dam proposal.
The minister denied interference, yet paradoxically said he would have been "negligent" not to discuss statutory aspects of the Hawke's Bay Regional Council proposal with senior DoC staff.
He maintained it wasn't a straight-forward matter as he was the man who would eventually make a ruling on the Board of Inquiry's recommendation on the proposal. Due diligence is an all too handy crutch.
Obliquely, or directly, he sparked the paraphrasing of a 32-page submission into two paragraphs.
Dr Smith urged caution in DoC "strongly advocating" its stance, suggesting this could compromise his position.
Isn't that a primary tenet of this department? Somehow the freedom to advocate for the environment is now perceived as prejudicial.
This is a department with a (once) strong voice and a clear mandate to guide and protect. Now it speaks through a muzzle and leaves the teeth-baring duties to small-fry surrogates, like Forest & Bird, or Fish & Game.
"Suppression" (as the Green Party labelled it) and a "neutral" submission (surely an oxymoron) has rendered the department effete.
It's also robbed this region of an objective steer on a project of huge significance.
Given the accusations of prioritising development over environmental stewardship, it's hardly surprising the department's rewrite has conspiracists rattling their sabres.