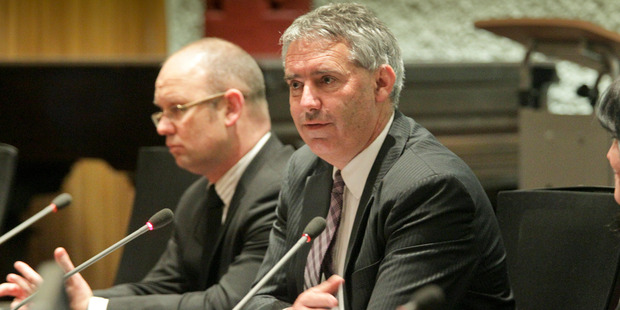 A public meeting held by the Hastings District Council drew outrage from retailers and Hastings residents last night as they debated with council the safety risks plaguing the CBD.
The meeting was called following the alleged assault and robbery of a 49-year-old man in the CBD on Saturday by youths, which sparked a public outcry about the safety of the town center.
Hastings mayor Lawrence Yule organised the meeting for retailers, police and council members to look at potential solutions to a youth crime problem.
"There is a significant concern on the issue, it is significantly damaging to the brand of the Hastings CBD if people are feeling unsafe - I have personally noticed an increase in the problem over the last 12 months."
He said currently there was already a significant amount of ratepayers funds going into security patrols in the CBD of Hastings, Flaxmere and Havelock North in the evenings and night but not during normal working hours.
"We have installed security cameras and spend $120,000 a year on those. We are introducing the city assist programme and are spending $40,000 on the trial."
He said the programme was to be launched on November 1 but with growing public pressure it is now likely to be October 1. The programme is scheduled to include two city assist officers but Mr Yule conceded that there may be a need for more.
Mr Yule also said council would be looking at introducing by-laws for the CBD, such as ones to stop spitting and foul language.
Hastings area Commander Tania Kura said police needed the help of the community to clean up the CBD.
"I don't have a lot of police officers. If we take one officer off one corner someone misses out."
A number of retailers who were present at the meeting said they wanted a hotline direct to police or security to report trouble or intimidation.
Hastings resident Ian Yarlett laid down a challenge to council to help retailers in the CBD.
"People are scared to go into town. You are the authority and have the power. You are the guys we elected to help us," he said.
Community leader Des Ratima said Maori wardens were willing and ready to help out with security if asked by council.
"They are always available and are well trained. They have a presence with these kids and it works, I don't know why it works but it works."
Flaxmere ward councillor Henare O'Keefe said: "There was no such thing as a bad baby, they don't come out like that."
"What has happened to this child growing up, what has happened to them to make them like this," he said. "We need to go back into the homes."
He offered a short term solution to the problems in the town.
"Hastings to arms, Hastings to arms I say. Take back our streets, every brick and mortar."