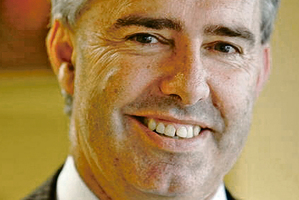 Hawke's Bay Regional Council has decided to release the $2 million needed to build a hockey facility, in the hope of attracting an international tournament.
The regional council met yesterday and decided in favour of releasing the $2 million to Hawke's Bay Sports Park Trust to build a new $3.6m facility at the regional sports park just outside Hastings.
Sports Park Trust chairman and Hastings Mayor Lawrence Yule and CEO Jock Mackintosh presented the project proposal to regional councillors at the Corporate and Strategic Committee Meeting.
The project proposal was a requirement for the $2 million funding that HBRC had earmarked in its Long Term Plan last year. HBRC had asked for the proposal to comply with HBRC's Community Facilities Fund policy, and for an agreed and acceptable plan for the hockey turf facilities between Hawke's Bay Hockey, the Artificial Surfaces Trust, the Sports Park Trust, and Napier City and Hastings District Councils.
HBRC will be the largest single funder of the multi-million project. Sports Park Trust has secured $705,000 funding from Lotteries and sponsorships.
Hastings District Council's funding of $663,000 is being decided next week.
Mr Yule said negotiations to hold an annual six-to-eight nation international women's hockey tournament at the new venue and a full agreement regarding the event was due by September 30.
The event would be called The Hawke's Bay Cup and hosting rights would be for 10 years, subject to review every two years.
The trust proposal is for a tier 1, international standard facility which would include an all-weather turf, a half-turf area for team warm-ups, lighting at a higher level to television requirements, a television tower, entertainment areas and modern changing rooms.
"It is a significant opportunity for the region. It is the first time that Hawke's Bay has had a multi-year international event and multi-year contract," said Mr Yule.
HBRC chairman Fenton Wilson said: "Hawke's Bay Regional Council is pleased to partner with Hastings District Council and the Sports Park Trust in building this facility, assuming they can get contracts with NZ Hockey over the line."
Mr Yule said the event could begin as early as April 2014.
"We will be working very hard until the 30th to complete negotiations ... the event is top-tier hockey and will host the Black Sticks and all the top international teams."
The trust has signed a memorandum of understanding (MOU) with the Hawke's Bay Sports Events and Education Consortium Incorporated which in turn had an MOU with Hockey New Zealand.
The consortium comprised a group of Hawke's Bay business people who would underwrite the event and have management rights.
The trust expects 15,000 visitor nights for each international tournament and an extra $1.3m for the region's GDP.
They explained to council that local teams will also benefit as the facility will make turf access easier and more affordable for Hawke's Bay players, and they would also use the facilities for holiday sports camps and other events.
Maori Committee chairman Mike Mohi said that Maori hockey had been strong in the past in Hawke's Bay, but the cost and access to facilities had become a deterrent. He said a Hastings venue should help improve opportunities for Maori to play.
If the agreement for the international event is unsuccessful, a local (regional) turf will be built, minus the half-turf for warm-ups.
Napier and Hastings Councils are also making arrangements for long-term turf maintenance.