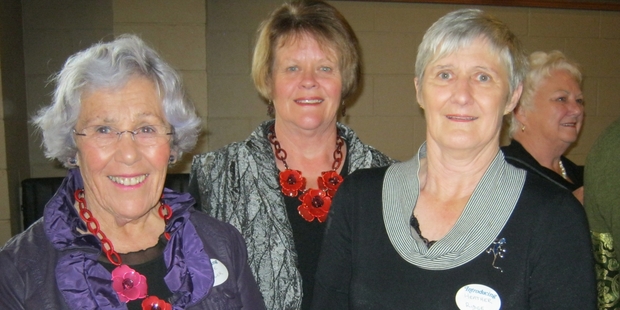 More than 200 crafty woman have passed through the doors of the Dannevirke craft cottage in the past 40 years, all with a love of wool and crafts.
Last week, 42 members of the Dannevirke Spinners and Weavers Club hosted former members at the 40th birthday celebrations of their craft cottage.
"We've had 224 members over the years and the celebrations were a happy buzz as we all reminisced about the early days," club member Anne Willis said.
Although the club has been in existence for 45 years, it was the purchase of the little cottage in McPhee St which enabled it to grow and thrive, Mrs Willis said.
The Dannevirke Spinning Club was formed in 1968 and first met in the Womens' Division rooms in High St.
"Despite only having 12 members, in 1973, the club hosted a huge wool festival, the last of local events like that and they decided to put the profits to good use," Mrs Willis said.
Alison Rasmussen, the first club president, led the move to purchase the McPhee St cottage and a small bank loan was raised.
"We paid $1,700 for the cottage, but there was some trepidation," she said. "When the deal was done, we wondered what on earth we'd done."
Now, however the members who spin, weave, knit, crochet and dye, sharing their skills with others keen to have a go, all said they were grateful for the enterprise shown by the founding members.