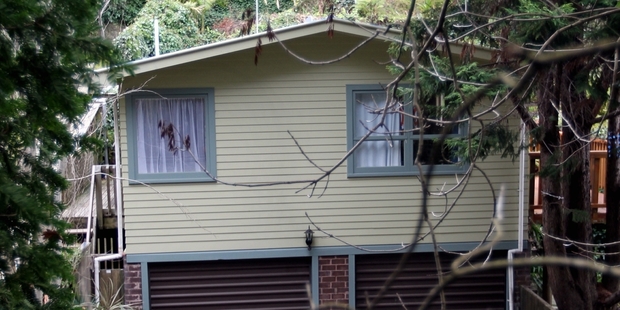 Police are turning the tables on local criminals, with almost $300,000 worth of ill-gotten assets seized from the region.
Since the Criminal Proceeds (Recovery) Act came into force in December 2009, latest figures show a vehicle and one residential property worth $290,898.79 have been forfeited to the Crown.
For individuals leading an extravagant lifestyle paid for by criminal activity, the act forces them to prove their assets were paid for legitimately.
If police suspect someone of benefiting from crime, the proceeds of that crime, such as money or property, may be recovered by the Crown.
Sensible Sentencing Trust Hawke's Bay spokesman Garth McVicar said the trust supported the act.
"I think the message it's sending is fantastic.
"In the past, a lot of crims have been able to laugh their way to the bank.
They had been setting up trust funds, there were all sorts of ways of avoiding the money being paid back.
"Now, we believe the police have got the tools to bust those trusts and forfeit the goods."
Mr McVicar wanted money raised from asset seizures put in a victims' consolidated fund, with any leftover funds aiding police work.
Local police were unavailable for comment, however police Financial Crime Group national manager Detective Superintendent Peter Devoy said police had proceedings across about $130 million in assets nationwide. To date, assets in excess of $30 million had been forfeited.
"I wouldn't go so far as to say it's a game changer just yet but it has certainly given us realistic opportunities to address the assets and profits of crime."
The legislation was an improvement on the previous Proceeds of Crime Act, which limited police to asset forfeiture from criminal prosecutions.
Under that act, a Napier house belonging to gunman Jan Molenaar was seized after the Solicitor-General granted its forfeiture along with about $20,000 - thought to be drug money.
The property was at the centre of a 50-hour armed siege on Napier Hill in 2009 in which Molenaar shot and killed police officer Len Snee and wounded Constables Bruce Miller and Grant Diver, before taking his own life.
In a court hearing in 2011, the Crown argued Molenaar and his partner were in a joint cannabis-selling business and their house and money were related to that operation.
Now, police can take civil proceedings against offenders, even when a criminal prosecution has failed.
"We have a gang leader in the Bay of Plenty and we have restrained in excess of $1 million worth of his property but he's not being charged with anything - we're taking civil proceeding against him," Mr Devoy said.
"When we take away their possessions, which quite often are their toys and also their assets, that's what is really affecting them."
Southland man Michael Swann was convicted in 2009 of defrauding the Otago District Health Board of $15.1 million through fraudulent invoicing while he was the board's IT manager between 2000-2006.
In total, 51 of Swann's assets were subsequently seized and sold off under the act, including three Rolls-Royce Phantoms, a 1911 Cadillac, a 1924 BSA motorcycle, a pleasure cruiser and three Dunedin properties with the combined rateable value of $1.34 million.
The Ministry of Business, Innovation and Employment is responsible for administering the money collected by the sale of assets.
Any of the offender's outstanding costs were paid first and the residual amount went to the Government, Mr Devoy said.
Earlier this year, the Government faced criticism when it emerged none of the money seized had gone into drug and alcohol treatment or resources to fight organised crime as promised when the law took force. Mr Devoy said that initiative was due to take effect from next month.