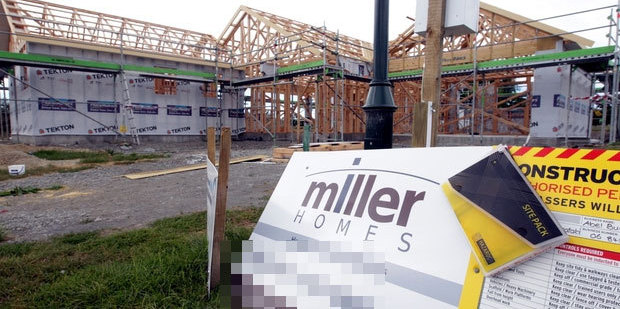 Several houses have been left partially built after the failure of Miller Homes, leaving a string of tradespeople and suppliers out of pocket.
Miller Homes was the trading name of Abel Builders Ltd.
Liquidator Bryan Williams of Auckland firm BWA Insolvency was appointed on Tuesday.
The owner of one of the partially-built houses, who asked to not be named, said his house was one of four left incomplete by Miller Homes, three with frames up and one just three weeks away from being finished.
Hawke's Bay Today understands about $800,000 is owed to creditors.
The house owner said he had received a letter from building supply company Placemakers saying it was owed $104,000 on his house build alone.
He said his own loss was not extensive because he had been making progress payments. The real losers were contractors.
"Some of them have probably been working for six months and are $60,000-$70,000 down."