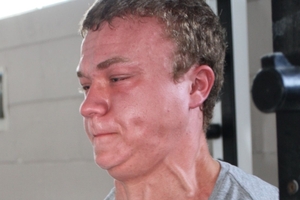 Former North Island boxing champion Joe Mann is making a mark in weightlifting.
The 17-year-old is off to the New Zealand Powerlifting Championships in Christchurch this weekend and has his sights set on the qualifying rounds for the Commonwealth Games in Auckland in early December.
In his first novice lift he surprised himself and everyone else with a deadlift of just over 200kg.
Now, with some training and a little more technique, the Wintec student has his mind set on breaking some national records in the 74kg weight class.
According to trainer Scott Parsons, Joe has a tonne of natural talent and has a promising future.
"Joe has a tremendous work ethic and shows real dedication."
While still at Hamilton Boys' High School, Joe took up boxing and experienced success.
But he prefers weightlifting - and with his progress in a short time he can look forward to a lot more success.