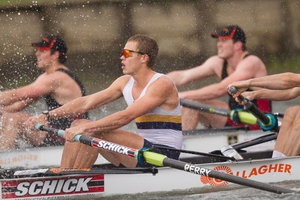 The University of Waikato has named its men's and women's crews for this year's Gallagher Great Race on September 8.
World champion oarsmen will be part of the local eight to take on Cambridge University.
Crews will row 3.85km upstream on the Waikato River, starting at Ann St and finishing at the Ferry Bank on Grantham St.
Cambridge and Sydney universities will compete against the University of Waikato in the Gallagher Great Race this year.
Returning for the seventh time is Cambridge University, looking to take its fourth win in what is one of Hamilton's most anticipated events. Also competing will be 2012 winner Sydney University.
Last year, Waikato University took on Sydney and Queensland universities in the men's race, with Sydney winning in its first Great Race outing.
For the annual Waikato River classic this year's Caniwi Capital University of Waikato men's crew includes Richard Harrison, Mackenzie Mackie and Paddy McInnes.
They will be joined by elite rowers Tobias Wehr-Candler, Jade Uru, Fergus Fauvel and under-23 world rowing champions Shaun Kirkham, Finn Howard, coxswain Caleb Shepherd and Giacomo Thomas.
The Brian Perry Charitable Trust University of Waikato women's crew includes Georgia Perry, Allie Smith, Jess Loe, Briar Murphy, Tess Young, Christie Davis, Danelle Murphy and coxswain Caitlin Lawry.
They will be joined by under-23 world rowing silver medallists Zoe Stevenson and Kayla Pratt.
Many of the rowers named are also Waikato University Hillary scholars. The Sir Edmund Hillary Scholarship programme is the most prestigious scholarship offered by the university.