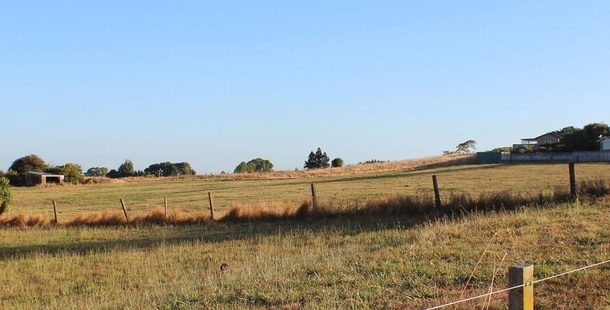 A group of enthusiastic community-minded people with a vision for the future have rallied together to try to stave off the sale of surplus land at Fairfield College to a developer.
The Fairfield Project hopes to convince the Ministry of Education to retain the land and lend its support to the construction of an innovation education centre that will champion science and ecology. And when I say they are asking for support, they're wanting the ministry's support in principle. They aren't asking for a hand-out - they believe they will be able to tap into philanthropic sources to fund the capital costs of the project.
The proposed centre would not only offer an educational facility, it would also tap into the rich biodiversity of the adjacent Kukutaruhe gully system so that people of all ages could help restore it and learn about it.
That's in a similar vein to Waiwhakareke Natural Heritage Park. A while back I wrote an opinion piece about Hamilton City councillor Garry Mallett's proposal to sell off a 5ha block of land adjacent to the 60ha heritage park that thousands of volunteers have spent years restoring and will continue to do so.
The 5ha block was originally destined to be an eco-friendly subdivision. The council has the option to add the 5ha on to the existing 60ha.
Mr Mallett believes the land could be sold off and the proceeds could go towards paying down city debt or a reduction in rates.
Speaking to Vic Arcus who chairs the Fairfield Project steering group got me thinking about the community's involvement at Waiwhakareke. A project like the one at Fairfield would be open to our entire community and would be accessible to all.
I think it's the inaccessibility of Waiwhakareke that irks me. You have to ask permission to venture into the park. It's not easy for people to learn about it, to experience its beauty.
A project like the one at Fairfield College is engaging and diverse and offers an exciting opportunity for so many facets of our community to be involved, right from its inception.
I wonder if there is an alternative use for that 5ha block next to Waiwhakareke that could better serve the community - and the park itself - than simply adding on to the existing park's boundary or selling off the 5ha in question.
Could the city consider something similar to what's on the table for Fairfield College, but on a larger scale?
Do you think there would be buy-in from institutions such as Waikato University, Wintec, NIWA, DOC and the like? Would you support a large-scale science and ecology education centre next to Waiwhakareke?