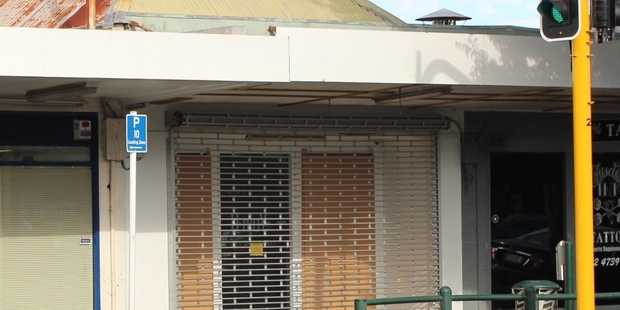 A Hamilton East community leader is calling on the Ministry of Health to revoke the Grey St puff shop's licence to sell legal highs.
Hamilton East Community Trust chairperson Lois Livingston, also a Waikato Regional Councillor, has queried whether the ministry could revoke the store owner's licence given the upset the store's presence has caused in the area.
But that seems unlikely as long as the licensee continues to act within the law and conditions of his licence.
The store, called U njoY, has been blamed for a raft of behavioural problems in its vicinity, including an attack on a police officer, loitering, theft, begging, and lewd acts in public.
Hamilton East business owners say the store's presence is affecting their turnover, with some moving their premises out of the area.
However, a Ministry of Health spokesperson said, "the Authority was satisfied this licence holder met the terms and conditions of their interim retail licence when the licence was granted".
Dr Donald Hannah, manager Psychoactive Substances Regulatory Authority, said there were no current enforcement or compliance actions concerning the licence holder.
"If the authority becomes aware of breaches of the licence it would review the licence," he said.
The store's licence is issued to Kinnari Mihir Patel.
When Hamilton News spoke to Mr Patel last year he told the newspaper he wasn't a drug dealer.
"It's legal for us to sell it. If it's so bad, the Government should just ban the lot.
"If I don't sell it, someone else will. But if it's banned, I won't sell it. I won't do anything outside the law," he said.
Dr Hannah said there were instances where an interim licence to retail psychoactive products could be revoked.
For example, if the authority became aware the licence holder had provided misleading or false information in its application; had breached the conditions of the licence; had failed to comply with a relevant provision of the Act or its regulations; or ceased to be a fit and proper person (or a company of good repute).
A petition opposing the store is circulating throughout Hamilton East.