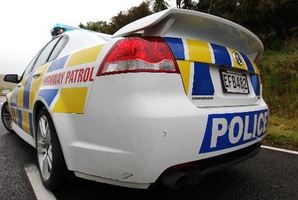 Hamilton is a safer city to live than it was a year ago, according to statistics released earlier this week.
There was an 11.9 per cent reduction in reported offences for Hamilton city in the last fiscal year. That compares to a 7.4 per cent drop in the national crime rate.
Hamilton city area commander Inspector Greg Nicholls said the reduction potentially meant almost 2500 fewer victims of crime.
"When you think about those numbers, in terms of people whose homes weren't broken into, people who weren't injured through the actions of others, people who didn't have property they worked hard for stolen, that is a great story," said Mr Nicholls.
Sexual assaults were down 22.2 per cent, robbery/extortion reduced by 29.8 per cent and acts to cause injury dropped by 10 per cent.
Other reductions in reported offences included burglary down by 2.6 per cent and theft down by 18.9 per cent.
Mr Nicholls said the positives weren't all about a reduction in figures. Public order offences increased by 12 per cent which Mr Nicholls said reflected police's focus on alcohol, which is considered one of the key drivers of crime. "The zero tolerance policy we have for breaches of the local liquor ban is a tactic that is delivering the outcome we seek. By strong enforcement of liquor ban breaches, which are dealt with through pre-charge warnings rather than court appearances, we can prevent victimisation and create a safer public space for people to enjoy."
Mayor Julie Hardaker said she was "really pleased" with the results. "Council has been a strong supporter of the 24-hour liquor ban because we know there is correlation between alcohol and violent offences."
Ms Hardaker said the drop in robbery and burglary statistics was a credit to the police's work that's focused on property offences and ensuring a strong police presence in vulnerable areas of the city.
Police rolled out new technology in the past year, including smartphones and tablets which helped give officers more time in the community and less time in the office.
Mr Nicholls said police were on track to reach their target of a 13 per cent crime reduction by 2014/2015. "We can't rest on the results of last year as we still have a way to go to our target. With the focus and initiatives we have through the Prevention First strategy, and collaborative effort with the community and partner agencies, I know we will achieve it."