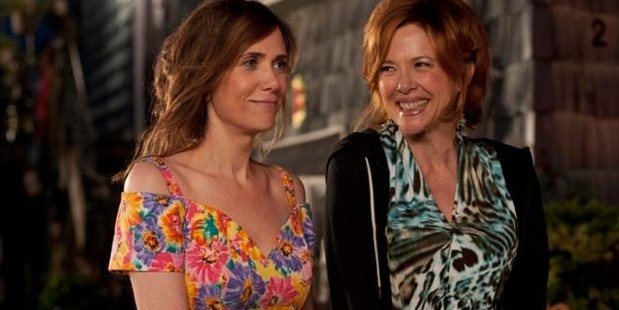 Comedy queen Kristen Wiig takes on a more dramatic role as failed New York playwright Imogene.
In recent years, Bridesmaids, Anchorman 2 and US series Saturday Night Live have shown off Wiig's remarkable talents in humorous roles.
She is certainly one of the best around at the moment. Unfortunately, we don't see much of it in Imogene.
Imogene has the world at her feet when she wins a respected playwright competition in New York.
But rather than establish herself, Imogene lives on the glory and the hype and produces nothing.
With her star fast falling, she is distraught when her boyfriend leaves.
In a desperate attempt to get him back, a faked suicide attempt only sends her into the arms of her family.
This is the same family she left behind in their small world many years before.
Now they are the key to rebuilding her shattered life.
She must go back to basics and rebuild relationships with her mother Zelda (Annette Bening) and brother Ralph (Christopher Fitzgerald) and two new men in their lives - mum's boyfriend George (Matt Dillon) and boarder Lee (Glee's Darren Criss).
With the help of Ralph and Lee, Imogene hopes finding her estranged father will be the key to her rebirth.
She soon realises that only when she appreciates what she has at home, will she have the knowledge and strength to tackle the big time again.
Watch the trailer here:

(M), Roadshow Entertainment
2 1/2 stars