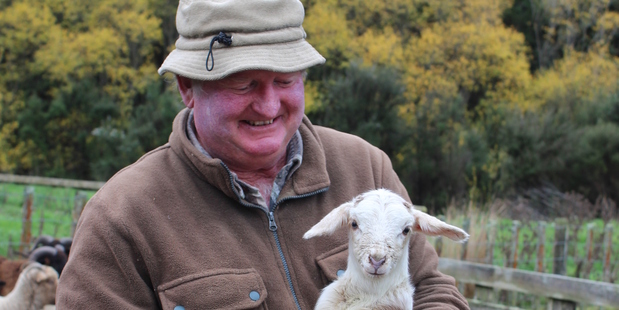 Visitors heading to the Wimbledon woolshed of Brian Hales for the exotic sheep day will get a taste of something extra special.
"This year, in addition to our annual exotic sheep shearing, we will be presenting meat cooked from each of the exotic breeds in their traditional way for people to taste," Mr Hales said.
"We have six very enthusiastic cooks who have been busy researching ways of cooking the various breeds from Spain, central Asia, Wales and South Africa, along with meat from our new breeds of Dorper, Damara and a new concept in sheep meat, the Meatmaster."
Various breed carcasses will also be "on the hook", with butcher Tony Coleman demonstrating ways to prepare the meat to enhance its qualities. But with the new taste the exotic theme, the traditional shearing will remain a feature of the day, Mr Hales says.
"Richard Welch, our long-time shearer, has just set a world shearing record and will be shearing again. He is going to outline to us the demands of attempting a world record.
"Neil Weggery, our regular shearer, will be blade shearing. Neil has just recently shorn his one millionth sheep."
Shearers, shedhands and pressers from Alan Clarke Shearing will be in action throughout the day, with wool available for keen knitters and spinners.
And, of course, there will be the exotic sheep. Mr Hales' flock has expanded to include new and pure breeds as he is intent on maintaining their natural attributes, instincts and habits.
The flock now includes Gotland (Scandinavia), Pitt Island (Spanish), Karakul (Central Asia), Arapawa Island (Welsh), Dorper (South African), Damara (Egyptian) and Meatmaster, a new-concept breed focused on meeting the needs of the Asian market.
Recognising the importance of the day, which is put on at no charge by the Hales family, four Dannevirke companies - For Farms, Dannevirke Suzuki, Turtons Farm Supplies and Scanpower - have come on board as sponsors for the biggest day out on the farm in the lower North Island.
"I'm extremely grateful for the contribution made by these sponsors who will extend our facilities and add interesting displays," Mr Hales said. "And Shed 15 has been set aside for people to display their work and creations."
For more articles from this region, go to Hawkes Bay Today