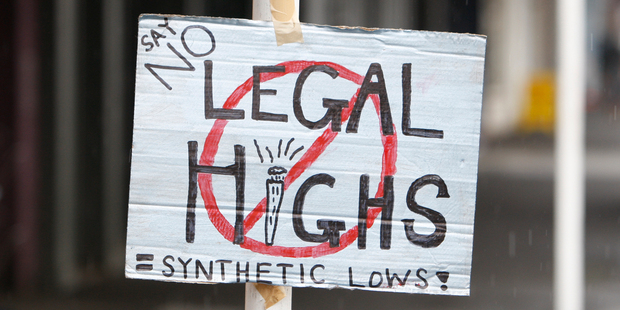 The ban on synthetic cannabis products is welcome and long overdue.
The so-called legal highs have been plaguing communities in the Bay and around the country for the past couple of years and as reported in yesterday's edition the Government now plans to ban these substances until they have been proven to be low-risk.
Associate Health Minister Peter Dunne revealed the plan only days before Labour was also expected to deliver a similar policy.
Mr Dunne said the public concern of recent weeks had led him to revisit the issue and he had been working on the legislation for some time.
The move followed several protests and petitions from the Western Bay community and others throughout New Zealand against the sale of the product.
But why has this move taken so long?
The reported harm people suffer from these products is huge and it is amazing they have been so readily available.
Tauranga Safe City co-ordinator Mike Mills says synthetic cannabis is destroying people's lives. He also says that although the ban is good news there are still a lot of unanswered questions.
I agree.
How did officials allow the sale of synthetic cannabis in the first place?
Then, when restrictions were put in place regarding key ingredients, how were manufacturers allowed to get away with sidestepping them by changing the chemical composition of the drug?
And are police able to monitor the new changes?
The list of questions goes on.
In today's edition, Tauranga woman Nicky, who has been using synthetic cannabis for three years, tells us she agrees these products need to be banned.
Nicky says she has tried to give up in the past and has struggled. Her story demonstrates just how dangerous these drugs are.
She believes there is not enough support for people who want to give up, which leads me to another question: Will health services be able to cope?
I hope for her sake, and for others addicted, the Government is able to ensure appropriate support is readily available.