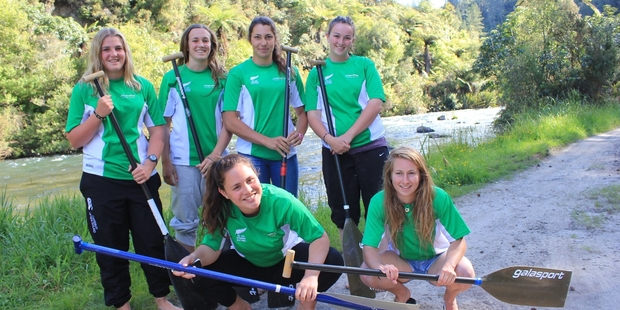 Tauranga paddlers make up an inordinate amount of the New Zealand squads to contest the World Whitewater Rafting Championships in Rotorua during the next two weeks.
A total of 15 of the city's finest paddlers have been selected to compete, including Ben Gibb and Paul Roozendaal who will be flying the flag for the New Zealand men's team.
"There are no rankings, but there's a good chance of the U19 teams getting a medal because those divisions are a little bit smaller," said Roozendaal. "With the open men's there are four events, and I've had a fourth place and a fifth place at the last worlds in Costa Rica. We are up there, but it's very hard. Now we are on home rivers I'm hoping to get a medal."
The teams have been making the most of preparation time ahead of the beginning of youth competition today.
Racing in the open men's division starts next Thursday and runs for four days.
"We did a race in Kawerau on the slalom course and some of the international teams were there,"said Roozendaal.
"We came second behind Brazil, but beat Japan and they are the current world champions, as well as Chile and Canada. It was good to get a gauge of where we are. Brazil is right up there and are former world champions.
"The U19 girls raced and beat the U19 Brazilian team, so that was good to see as well."
The slalom, which is the most challenging and best race to watch for spectators, will be held on the Tarawera River in Kawerau on the next two Saturdays.
Two 10m big screens will be erected riverside for those who fail to get a good viewing spot.
The U19 boys team is mainly based from Tauranga Boys' College under the watchful eye of teacher Rob Sperling.
The event was officially opened yesterday with a traditional powhiri at Waiariki Institute and a splash of colour at Tarawera High School in Kawerau. The youth and junior categories celebrated the opening of their event - which takes place on courses on the Tarawera river at Kawerau and on the Rangitaiki river in Murapara - with a colourful parade of countries through Tarawera High School, which has got behind the event with a massive "Adopt a Nation" programme.