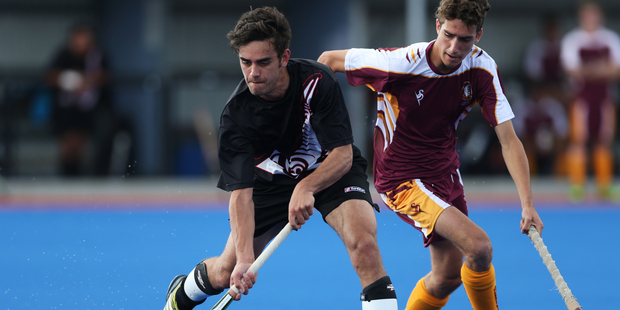 The New Zealand Maori and Queensland under-21 men's hockey teams split a pair of matches at the Tauranga Hockey Centre over the weekend.
The home team drew first blood on Saturday by running away 5-2 winners, before the tourists hit back with an impressive 7-4 win on Sunday.
The visitors came screaming out of the gates for Sunday's rematch and never looked back.
A stunned Maori side found itself 2-0 down inside the opening five minutes as Queensland started with a devastating onslaught.
Patient passing from the opening whistle brought an expertly converted penalty corner, before Clinton McKay flashed on to a ball fired across the area for a spectacular finish.
Craig Jones got one back from a penalty corner after 25 minutes, but Queensland's clear advantage in fitness was already beginning to show.
They added another before the break, then conceded another just after halftime to make it 3-2.
Additional goals to Tyler Gilmore and Joel Rintala made the game safe at 5-2, before Jones dribbled along the baseline to give Jury Herewini an easy tap home finish.
Queensland added two more before the finish - one from a penalty corner and the other after 14-year-old Maori goalie Isaac Amaru (Aquinas College) had been pulled - leaving only the excellent Connor Herewini to finish with a well-deserved goal on the buzzer to make it 7-4.
Queensland under-21 7 (Joel Rintala 2, Clinton McKay 2, Christian Ramsay, Tyler Gilmour, Josh McPaul) New Zealand Maori under-21 4 (Jury Herewini, Connor Herewini, Bevan Taylor, Craig Jones)
Story Isaac Amaru: Page 24