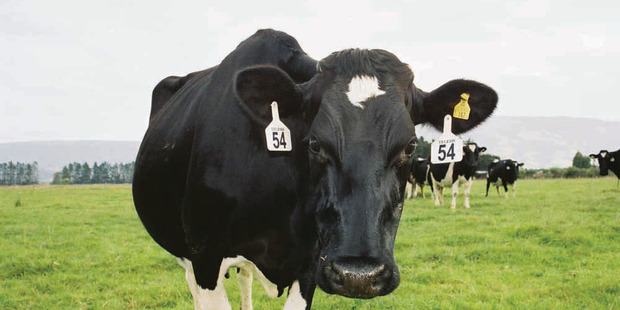 The dairy industry has vowed to clean up its act after 69 per cent of farms visited by the Labour Inspectorate were in breach of employment laws.
A total of 44 farms nationwide were put under scrutiny between December 2013 and early April 2014. Of these, 31 were found to be in breach of minimum employment rights, including the only one visited in the Bay of Plenty.
Central region manager Kris Metcalf said the level of non-compliance was disappointing, with most of the breaches relating to insufficient time and wage records.
There were no holiday and leave records in place at a farm in Rotorua and an enforceable undertaking was issued, which the farm complied with.
In another region, $6000 was recovered for an employee from a farmer who breached the Minimum Wage Act.
Several cases were still open with the possibility of more serious enforcement action pending, Mr Metcalf said.
A total of 22 enforceable undertakings and one improvement notice had been handed out during the blitz.
Dairy NZ people team leader Jan Muir said a lack of knowledge about required obligations might have contributed to the high level of non-compliance.
"Many farmers grew up with seasonal averaging and not keeping timesheets. But now the industry needs to understand seasonal averaging is not acceptable and that timesheets need to be kept because the nature of dairy farming is different hours depending on the season and the weather to name just two. Once people start keeping timesheets, they usually find the process comes with a lot of benefits as it creates good conversations between employer and employee."
Dairy NZ was trying to promote dairy farming as a great industry to work in for all people on the farm and progress was being made, she said.
"We need to change with the times and this means creating jobs with excellent work and life balance where people are paid fair wages for doing an effective job. Putting in place good farm systems can help people reduce the number of hours worked for the same outcome."
Dairy NZ strategy and investment leader for people and business Mark Paine said the dairy industry agreed the situation was critical and needed addressing. It was holding a joint expo at its forum today in Hamilton with MBIE and Federated Farmers to discuss the issue.
The workshop was designed to clarify what farmers need to be doing as an employer and why, in relation to hot topics such as timesheets, minimum wage and health and safety.
There were also resources and support available for farmers through Dairy NZ's website, Federated Farmers, IRD and MBIE.