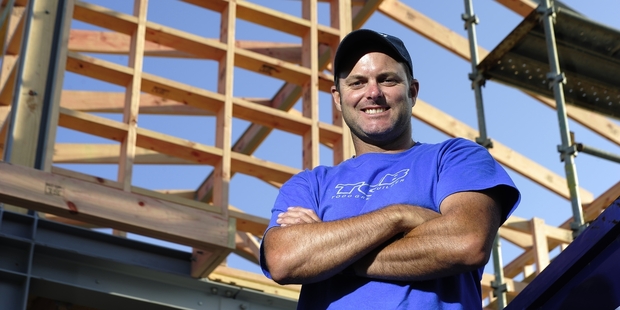 The number of new home consents issued in Tauranga has grown almost 52 per cent in one year, statistics show.
Consents for 82 new Tauranga houses were issued in February, up from 54 in February last year said Statistics New Zealand. Seventy-one were issued in January this year.
Rather than a flow on effect from the Reserve Bank's restrictions on high loan-to-value ratio lending, Tauranga Deputy Mayor Kelvin Clout thought the increase in consents reflected increasing numbers of people coming to Tauranga.
"It's more of a reflection of how Tauranga is as a city. We're coming of age, we're getting really good facilities and we're providing more than just the beach and the sunshine. We've got a strong economic base as well."
Mr Clout said Tauranga was coming out of the "gloom" of the global financial crisis and increasing consents also reflected this.
LJ Hooker Tauranga franchise owner Neville Falconer said there had not been many new builds in the Tauranga area for the past three to five years and this was "catch up time".
"New home builds have an easier run than do existing homes under the Reserve Bank's criteria but a lot of the builds going on are not properties that would be remotely close to first home buyers. There may be some under $400,000, but not 52 per cent."
Mr Falconer said some of the people building were those who had sold their homes and were taking advantage of a more favourable climate.
Todd Grey of Todd Grey Builder said he had enough work to take him through to Christmas.
"It's been a roller coaster over the past few years, it's almost been a feast or famine situation. I would say this has been the biggest lift in inquiries for some time, the signs are it's here to stay for some time."
Coastline Homes owner Wallace Stewart said more people were looking to build homes in Tauranga.
"I think people are feeling more positive about their own situation and they're starting to see the upturn that's going to come and they're probably thinking, 'we'll get in now before the price rises'."
Inquiries began to pick up noticeably at the beginning of the summer, he said.
Co-owner of Brunel Construction Paul Anning said business was "definitely improving".
"Clients seem to be more positive ... things seem to be happening in Tauranga."