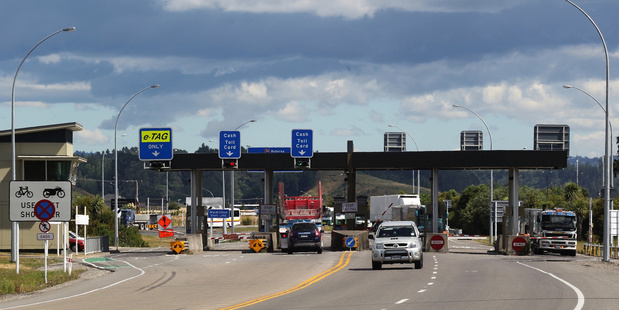 More than $60 million worth of debt that has been plaguing the city council is now off its books.
At a council meeting on Monday it was announced that the New Zealand Transport Agency was taking $62.5 million of debt associated with Route K from the city council.
This comes after the agency also agreed to take ownership of the road.
The city council is now left with $1 million of debt from the road.
The news is great for the council, but motorists are still having to pay tolls.
The timing of this announcement is intriguing.
Route K's debt has been an issue for the city council for several years and, just weeks out from an election, it is announced the debt would be taken off the city council's hands.
The flow-on effects should be good news for ratepayers, but Tauranga residents are unlikely to feel the initial benefits.
For the past few weeks, New Zealand First Tauranga candidate Clayton Mitchell and party leader Winston Peters have been campaigning to get rid of the Route K debt if voted in.
This announcement steals their thunder.
Inevitably they are claiming it as a win for the party and have now set their sights on campaigning to get rid of the tolls.
Mr Mitchell says it is no coincidence the announcement was made weeks before the election.
"I find it ironic that after all this hard work - five years of slog to get to that point - that within five weeks of making it a pledge by Winston and myself it's gone away."
Mr Peters says it shows NZ First is already having a positive influence coming into the election.
Will Tauranga voters see it like this?
Has New Zealand First really made that big an impression? Is National concerned about the promises being made to Tauranga voters?
Mr Peters is already gaining popularity in the polls, and it will be interesting to see if this makes a difference.