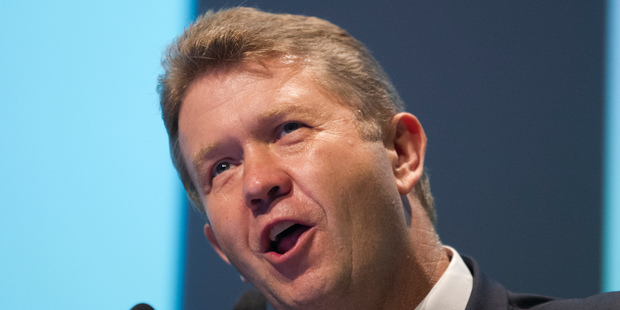 It sounds like the start of a bad joke ... How do you know when it's an election year?
But it really does become obvious when politicians from across the country start making promises of what they plan to do for the next three years.
With the general election fast approaching politicians are doing the rounds, visiting as many people and places as possible to try and talk about their policies and promises.
Here in Tauranga over the past few weeks we have had several visits from various politicians, some of which we probably won't see for another three years.
I am a strong believer in voting, you can't make a difference if you don't have your voice heard and you also can't complain about the Government if you didn't use your opportunity to vote for the candidate you wanted.
In last week's Bay of Plenty Times, we reported that Tauranga 18-year-olds were bucking a national trend with more teenagers enrolled to vote than the nation-wide average.
Elections New Zealand provisional statistics based on the 2013 census data show 82.69 per cent of Bay of Plenty youths aged 18-24 are enrolled to vote, compared to 69.33 per cent of youths enrolled to vote nationally.
It's encouraging to know that teenagers in our community are taking an interest in the political future of our country.
On Tuesday Labour leader David Cunliffe was in Tauranga and told reporter Ruth Keber that if he was voted in, he would look at addressing Tauranga's housing crisis. He said thousands of affordable new homes would be built to help get Kiwis into their own homes.
I'm all for affordable housing and I would love to see more young families in their own homes but I just wish promises like this were more concrete than something which will be "looked at".
In yesterday's paper reporter Sonya Bateson explored the education policies offered by both National and Labour.
The policies are very different - and come in at very different costs - and received a mixed response from principals and parents. Unfortunately education policies won't influence my vote, but I know several people who will be basing their vote on what is on offer.
As for me, I'm still waiting to be wooed by some amazing pre-election promise, which once voted in, probably won't come to fruition. I can only hope my vote won't be wasted.