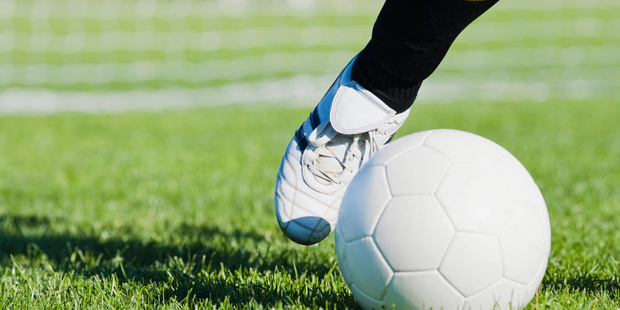 As a resident of Papamoa. it riles me to think that we are likely to be hung out to dry over the MV Rena - the 38,000-tonne container ship that ploughed into our lives as its metal hull screeched over the rocks of Astrolabe Reef.
There it lies, nearly three years on, slowly releasing all sorts of unnatural things into the formerly pristine waters of the Bay.
After a storm, we have oil spots and plastic beads being washed ashore, and more lies in wait for us as the Rena continues to decay.
There are still hundreds of containers to be retrieved - stocked with who knows what.
A large exclusion zone surrounds the reef, which has an effect upon our enjoyment of the area and local charter fishing businesses.
As a Papamoan, I really get annoyed that through no fault of our own, we are left with a ticking timebomb because someone else:
-Idiotically rammed a container ship on to a tiny reef.
-Didn't think quickly enough to get an oil barge and booms here to stop the oil spill that killed an estimated 20,000 birds.
Didn't work fast enough to get all the containers off the Rena while it was still above water.
Is happy to take insurance premiums but is not willing to salvage the entire wreck.
Tries to weasel out of its obligations and expects the local community to pick up the bill and pay for generations to come.
As a voter, I'm taking a very keen interest in what our politicians are saying on the matter.
For when I am in the voting booth, you can guarantee that the Rena will loom large in my thoughts and anyone who is not vocally supporting the complete removal of the blasted thing will not get my tick.
Nor will the candidate's party.
That's a pretty clear message to you, John Key, that you should not have avoided the issue recently with your comment: "My view is that the regional council and the Environment Court need to make those decisions. It wouldn't be overly helpful if I jumped into a process that's ongoing."
What rubbish, Prime Minister.
The people of Papamoa and the Mount want to know that you will not leave them high and dry should the owners/insurers be allowed to bail out.
We want to know if your Government will abandon our region to face the ongoing costs of dealing with the Rena's legacy ourselves.
I want all candidates for our local seats in Parliament to come out and tell us where they stand on removal of the Rena.
---
Hasn't the World Cup provided some excellent games so far?
And a heap of goals, averaging about four a game.
I love the World Cup because we can see lots of different teams facing off against the big boys of soccer.
Well done to the young Socceroos for their gutsy performance against Chile, who could be one of the surprise packages of the tournament.
Anyway, here are a few of things I've noticed so far.
Firstly, why is it that Latin American nations seem to have anthems that drone on and on, and on, and on and ... on?
I reckon the Chilean one went for two full minutes.
And Honduras has to be odds-on to win Thuggery Cup for the way in which their players hacked the French mercilessly in their opening game.
And what about the rumour there is a new player-based trophy to match the top scorer's Golden Boot?
It is water-filled, sealed glass vase for the most prolific diver in the competition.
My bet is that it will be won by a South American.
---
It is a huge night ahead tomorrow, as this New South Welshman puts aside the round-ball game for the evening and concentrates all our wishing powers on to the Cockroaches in the State of Origin.
For the uninitiated, they are the New South Wales Blues, who have a chance tomorrow night of beating the Queensland Canetoads in the series for the first time in far too long.
The match is in Sydney, so here is hoping we can fire up the way we did in the first game and bring the trophy back to where it belongs.
Go the Cockroaches!
---
There I was, settling into a comfy seat to watch the second Wallabies-France test, eagerly awaiting the national anthems.
To me, there are few better than La Marseillaise - the French anthem that is all about defending the country against invaders and having their impure blood soak into the fields - and, of course, Advance, Australia Fair.
The beret-wearing French were in full voice, roaring away with their usual power and passion, and next up it was my guys.
What's this? What are those little twiddly bits after the initial stirring fanfare?
Oh my God, it's like a ballet dancer arranged it.
Huh? Oh no, not ... please no ... not a kids' choir backing the vocalist ...
Oh, give me a bucket.
No wonder we only won 6-0.
Richard Moore is an award-winning Western Bay journalist and photographer.
richard@richardmoore.com