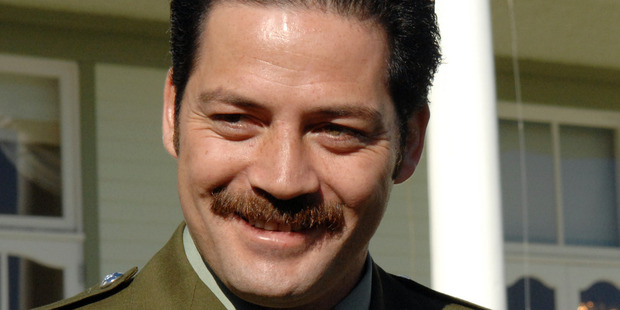 There has been a lot to be happy about this past week, not because of what happened but what history has taught us and how we as a community have listened to and learned from the stories told about the Battle of Pukehinahina - Gate Pa.
It would take a dozen Oscar speeches to thank all of those who made this last week special and the Maori proverb Kaore te kumara e korero mo tona ake reka - the kumara never boasts about its own sweetness - holds me in check from doing so.
But for those who heeded the call you are what I believe the word mana means.
When I asked a bro in the know about tikanga and Maori culture, he defined mana as the ability to make things happen for the benefit of his or her people.
So for me, making others happy and mana go hand in hand.
There were big acts and random little acts of kindness and understanding across Tauranga that epitomised mana and making others happy, as we learned a little or a lot more about each other, our history and what our founding fathers sacrificed to make Tauranga the safe anchorage it is today.
The Matakana Islanders who donated a cow that cooked up more than 1000 sizzling hot sausages on Gate Pa day come to mind. This made a lot of puku happy.
The crew of carvers - Peri, James, Whare and their Bros, who toiled day and night for a solid fortnight to tell the stories of Pukehinahina through whakairo.
These are men of mana who made us all proud and happy on the day - and every day since.
The three amigos Awa, Josh and Jack and many others who put together the powhiri and peruperu are men and women of mana, who have sown a seed of pride and purpose, and a sense of belonging to Tauranga Moana that transcends any tribal or Iwi boundary.
The aura of ihi on Pukehinahina was intoxicating, like no other ever witnessed for both Maori and non-Maori, and still today that feeling remains for many who were there to witness it.
It is one our kids will remember forever.
Maraea Ranui, the 15-year-old winner of the speech contest, touched our hearts as she touched what some would have considered a taboo subject, and then turned it into something beautiful by painting a picture of hope for us all.
To watch her sit side by side with Willie Apiata and share a common korero of what war really stood for was a highlight for me over the week. If this is the face of our future leaders, and I for one believe it is, then we are in good hands.
The gala night was one to remember with the Trinity Hotel cuisine and the stellar lineup of guest speakers as good as you will find anywhere in the world.
And if there was a cultural choir who sang from the same song sheet over the last week then the conductor surely was Buddy Makaere, who planned and put the events of the last weeks together.
What a taonga he has given us all, as has Terry Malloy and Tereora Crane, with the exhibition at Greerton Hall, where 800 walked the pathways of the European soldier and the Maori warrior on opening day, to a place where they meet in mutual respect.
Eight hundred better informed minds can only be good for our community as we learn to live together.
And the honourable acts of kindness told in this exhibition are ones we can all learn from and teach to our tamariki.
Many walked and talked and gave what they could to make this historical event happen and in doing so they have invested in a gift to Tauranga that will keep on giving for many generations to come.
Kia ora to you all.
broblack@xtra.co.nz