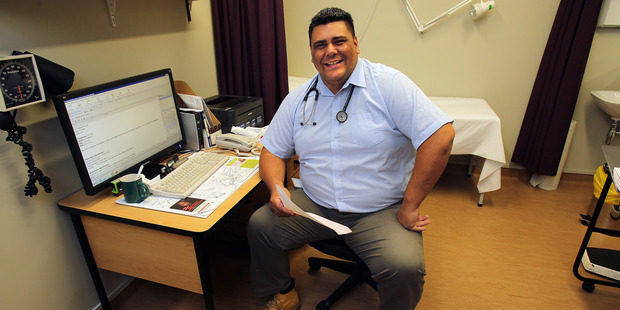 I suffer from the occasional attack of acute tonsillitis.
When it strikes, I can hardly swallow which makes eating and drinking anything feel like ingesting broken glass.
I become an unbearable grump for about two or three days before I surrender and go to the after-hours doctors' clinic, where often the fee hurts more than my tonsils. Why don't I just go to my GP?
The trouble is, my GP's surgery is in Rotorua and I live in Tauranga.
When I moved here two-and-a-half years ago, I decided I would stay registered in Rotorua because it was inexpensive, even factoring in the petrol. My doctor knows me and I feel comfortable with her. Also frustratingly, trying to register with a GP in Tauranga was a nightmare. I didn't want just any GP so I've stuck with the status quo.
It seems I am not alone with my frustrations. Many new residents are also struggling to find a GP. We reported in yesterday's Bay of Plenty Times that six of the 15 Western Bay practices we contacted were not taking any new patients.
Data from the 2013 census shows the population of Tauranga City grew by more than 23,600 to 114,789 between 2001 and 2013.
While this is an exciting time of growth and progress for our city, more needs to be done to keep up with our health demands.
It may not be as glamourous or lucrative as other specialties but general practice is a vital cog in community health.
Perhaps medical students could be encouraged into general practice while still in medical school.
In the meantime, practices like Nga Kakano Family Health have been proactive. The Te Puke clinic was understaffed for some time before taking the extraordinary step of training its own doctor.
Dr Bryce Kihirini, who started work at the clinic in December, decided to study medicine when he became frustrated he couldn't get his daughter, who had croup, in to see a doctor.
"Our people need doctors back here. They need top notch doctors. That's the reason. We just can't get doctors," he says.
For me though, I will keep travelling to Rotorua for doctor's appointments, and suffer through the fees of after-hours clinics. This is not an option for many people new to the area so we should be able to provide them with essential services.