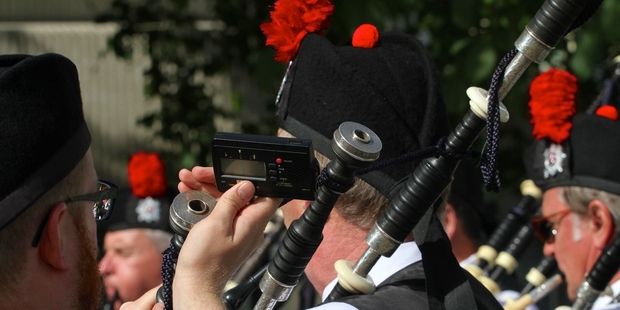 While we are moving ever closer to a new age of antibiotic-resistant bugs that is set to wreak havoc on the world, we have already been secretly overrun by a just-as-nasty disease.
There's no official name for it yet, but those who have it are called Feral and Revolting Teenage Entitlement Sufferers.
It is a world-wide infestation - from deepest darkest Arataki to the posh 'hoods of New Jersey.
You may get annoyed by little ratbags hanging around noisily and causing trouble with the expectation of being able to do what they want, but that's nothing when compared to a little minx called Rachel Canning.
Canning, an 18-year-old student from New Jersey, left home because she didn't want to abide by her parents' house rules. They included being respectful, helping out around the house, stop seeing a dodgy boyfriend and keeping a curfew.
None of the above seem that onerous to this parent nor, I suspect, would be to many other parents. In exchange for those rules they paid for her to go to a private school as well as fed, clothed and housed her.
After leaving, however, Canning jnr decided that her parents should still keep paying for her and took them to court claiming $665 a week in child support, payment of school fees and pay for the lawyer who was part of the legal action against them.
My reaction would have been a couple of fingers raised in a vigorous upwards motion and, thankfully, her parents were of similar mind. They fought the case and we should be grateful.
The very sensible judge - they do seem to exist in other countries - said suing her parents was a "slippery slope" and he had to ask whether he wanted to establish a precedent where parents lived in fear of enforcing basic family rules.
"If they set a rule a child doesn't like, the child can move out, move in with another family, seek child support, cars, cellphone and a few hundred grand to go to college.
"Are we going to open the gates for 12-year-olds to sue for an Xbox? For 13-year-olds to sue for an iPhone?" he asked.
I will answer for all parents out in the big wide world - No, No and thrice No!
The judge agreed and threw out minxie's case.
Let's keep those horrible little Fartes under control, people.
THE name isn't Danny Boy, but, boy, the pipes were calling me on Saturday.
To some they may sound like an octopus mating with an angry cat, but I love them.
There is just something about the bagpipes that gets the Scottish percentages of my blood stirring and I think the folk who lined Tauranga's inner city streets thought the same.
Among them were many elderly folk and families and there were also one heck of a lot of gingas - courtesy no doubt of heritage from somewhere north of Hadrian's Wall.
(I can say that as my ginga mo is still fiery enough to pass for red, although the grey streaks are becoming more prominent.)
The drums tapped into the core as well - military and tribal - and the impact of Scots music balanced with colourful kilts and bonnets gladdened the heart.
My English father would be shocked at that because in his native Yorkshire, well the city of York actually, it is still legal to shoot a Scotsman with an arrow within the city confines.
I thought all of the attending bands did themselves and their heritage proud.
Which brings me to the issue of Scottish independence.
The vote is due in September and I must say it is a bit of a worry if the Scots break away from the United Kingdom.
Forget the Mel Gibson "They'll not take our freedom" line, because Scotland has been a mainstay of Great Britain for hundreds of years.
In fact the massive expansion of Britain into the world's greatest empire - economically, militarily and culturally - was largely on the backs of the minds of those in Glasgow in the 18th and 19th centuries.
For hundreds of years Britain has been one nation under oneflag and to see it split wouldgrieve most of the Britishdiaspora around the world.
WHILE the snub by the Maori King to Wills, Kate and George was not a shock, it was pretty poor form.
King Tuheitia's lot decided that because two future kings of New Zealand, Australia, the Commonwealth and Great Britain would only spend 90 minutes on Turangawaewae Marae the locals would pull the pin on it.
They said it wasn't long enough for Maori protocols. Well excuse us ...
Now as far as royal visits go, 90 minutes with one group is an absolute eon and folk should be grateful to have any moments at all with the royal party.
Mind you, there are two things the visiting royals should be thankful for.
First up is not having to go anywhere near Ngaruawahia.
Secondly, Kate won't be forced from any front-row seat she may have had.
Richard Moore is an award-winning Western Bay journalist and photographer.
Richard@richardmoore.com