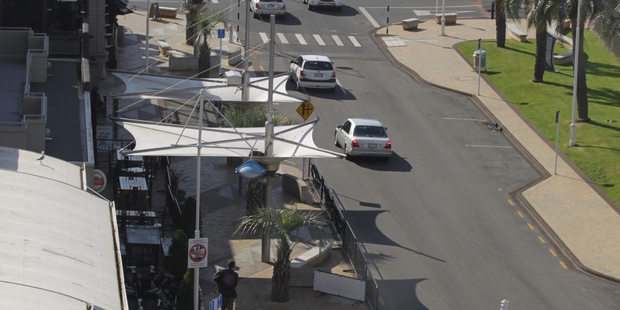 There's a buzz back on The Strand that has been missing for a very long time.
Stylish restaurant Macau has opened up, the Phoenix and Comida haven't lost momentum since opening nearly a year ago and, based on the full seats, I'm sure the owners of Japanese restaurant Takara are pleased with their move around the corner from Wharf St.
Owners of the former De Bier Haus also don't seem to have fallen short with their decision to reinvent the bar into a Mexican offering for The Strand and next door the craft beer is still flowing at Brew Bar.
Where once outdoor seats sat empty, a fresh look and the arrival of summer is seeing them filled with happy punters and the momentum is spilling over the bridge as well.
New restaurants will bring with them more jobs, new places to dine and a vibrancy long overdue.
It's great these business owners feel confident to take a punt in a traditionally tough and fickle industry.
The fact that owners of bars and restaurants like Brew Bar, which originated in Rotorua, and Dixie Browns, a Taupo restaurant soon to be established on Marine Parade, have chosen to open here is proof Tauranga is a place other markets have their eye on for growth.
Of all the industries, a hospitality boom is a sure sign the economy is picking up.
Eating out and paying bar prices for drinks are a luxury in many Kiwi households and for a while there The Strand, at least, was looking like a ghost town with tumbleweeds rolling down its cobbled paths.
If people have the spare cash to enjoy a good night out they want options and before now there haven't been enough of these in Tauranga.
New Italian-themed restaurant Flour and Water is opening on Mount Mainstreet and, on The Strand, Macau offers Asian food, La Mexica is doing a good job of bringing some Mexican flair and Comida offers great tapas.
Flavour is taking over as Western Bay residents bravely venture into a world beyond fries, burgers and pizzas. Long may it continue.