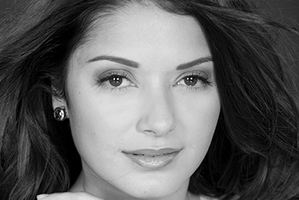 A story from my home town went viral last week when Liverpool model Hollie-May Saker's debut at Paris Fashion Week was invaded by some bare-breasted, slogan-daubed feminists from Ukrainian group Femen. Saker hit the headlines when she told media how her "scouseness" came out and she bumped one of them on the nose later tweeting: "Feeeeeeuuuumin. That b**** ruined my walk".
Even though her alleged violence is not to be condoned in any way I couldn't help feeling a tiny bit proud of my fellow scouser. Not just because scouse girls are known to be a bit feisty, but because it doesn't seem feminist of the protesters to attack fellow women, the models, just because they don't think it fits their version of being a woman.
These same feminists are probably also appalled by beauty pageants, which have fallen off the radar in recent years coming under criticism for objectifying women. Personally I think this is a shame. Being beautiful is not just about looks, it is about thinking beautiful thoughts, doing beautiful things and being kind to people.
But what is wrong with celebrating women's outer beauty as well as inner beauty? I was thrilled to hear that former Tauranga Girls' College student Holly Cassidy was crowned Miss Universe New Zealand on Saturday night at a glitzy event in Auckland. Not only that but it's a double celebration as Sandra Conchie reports, Tauranga preschool teacher Kylee Tan was crowned first runner-up.
Both girls are gorgeous and by all accounts smart cookies too. Second runner up was Deborah Lambie, who is a fourth-year medical student at Otago. The new Miss Universe New Zealand's mother, Michelle Betts, works here at the Bay of Plenty Times. When we spoke to her yesterday she was understandably over the moon. I would be too if my daughter won Miss Universe New Zealand, just as proud of any other achievement she made.
Being beautiful on either the inside or outside doesn't make you any less of a woman and in my view feminism is about celebrating whatever you want to be in the world.
Congratulations Holly and Kylee, you have done the Bay proud.