Rotorua's aspiring young dancers are preparing for the opportunity of a lifetime - performing in The Nutcracker alongside the Imperial Russian Ballet Company.
The company returns to Rotorua next month to perform the classic ballet. They will be joined on stage by more than 30 students from the Anne Samson School of Ballet.
Ms Samson said she was honoured for her students to perform with the company and they were all looking forward to it.
"It's a lot of kids, they are so excited and the costumes are to die for.
"It's a lot of work for me but what an awesome opportunity for the children.
"They are on stage for almost the whole first act. They are very, very excited, it's something they will hold on to forever.
"We have a massive rehearsal this weekend, we have a teacher representative from the Russian Ballet coming on Sunday to see if we are on track," Ms Samson said.
Georgia Lund, 11, is one of Ms Samson's students taking part.
"We are very nervous and very excited, if the level was out of one to 10 it would be a nine," she said.
The Imperial Russian Ballet Company was formed in 1994 by Bolshoi Theatre soloist Gediminas Taranda. It is made up of 40 elite dancers, wardrobe, make-up and production personnel.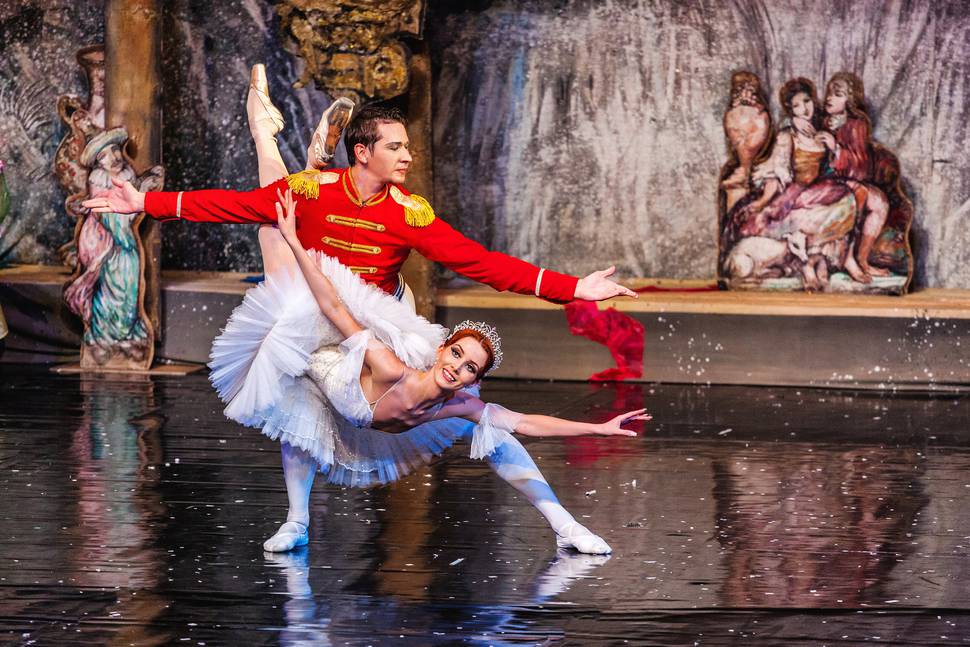 A Russian ballet teacher will travel to each location on its current tour to provide specialised tuition to the local children six weeks before the performances. Children selected will attend a master class on the afternoon of each performance as well as performing on stage.
Mayela Marcos, originally from Mexico, has danced with the Imperial Russian Ballet Company for three years.
She loves to perform The Nutcracker the most of all the ballets because she enjoys being involved with the children.
"I like sharing the stage with children because I remember when I was little I always wanted to be a professional dancer and we have so many magical things on stage."
She said she had worked hard to get where she was today and she encouraged others who hoped to be professional dancers to keep trying.
"Never quit your dreams. You need to work so hard if you really want it."
What: The Imperial Russian Ballet Company presents The Nutcracker
When: Tuesday, November 15
Where: Civic Theatre, Rotorua
Tickets: TicketMaster (07) 350 2244 www.ticketmaster.co.nz