The countdown is on until AIMS Games gets underway next week in Tauranga and a number of big sporting names will be there, inspiring the young athletes.
An All Black, several Olympians, and an Women's Sevens player would all be there to cheer on the 9300 competitors.
All Black hooker Nathan Harris and Women's Sevens Kelly Brazier would be there supporting.
Olympic canoe slalom silver medallist Luuka Jones was a guest speaker at the opening ceremony, helping welcome canoe slalom as one of three new AIMS Games sports this year.
Another new sport, BMX, would have Olympians Sarah Walker, Kurt Pickard and Trent Jones at their finals day.
Rio medallists and sailing siblings Sam and Molly Meech would also be at the games.
The tournament was the largest sporting event of its kind, and would open up new avenues for aspiring intermediate-age athletes.
Former sporting stars like swimmer Alison Fitch, former Silver Fern Tania Dalton and champion cyclist Alison Shanks would also be mixing with the athletes of the future.
Sport New Zealand chief executive Peter Miskimmin said the AIMS Games was the first chance youngsters had to pitch themselves against the best in their chosen sports.
"The more young people take part in enjoyable sporting events that are age-appropriate and tailored to their development like this, the more likely they will remain involved in sport for life.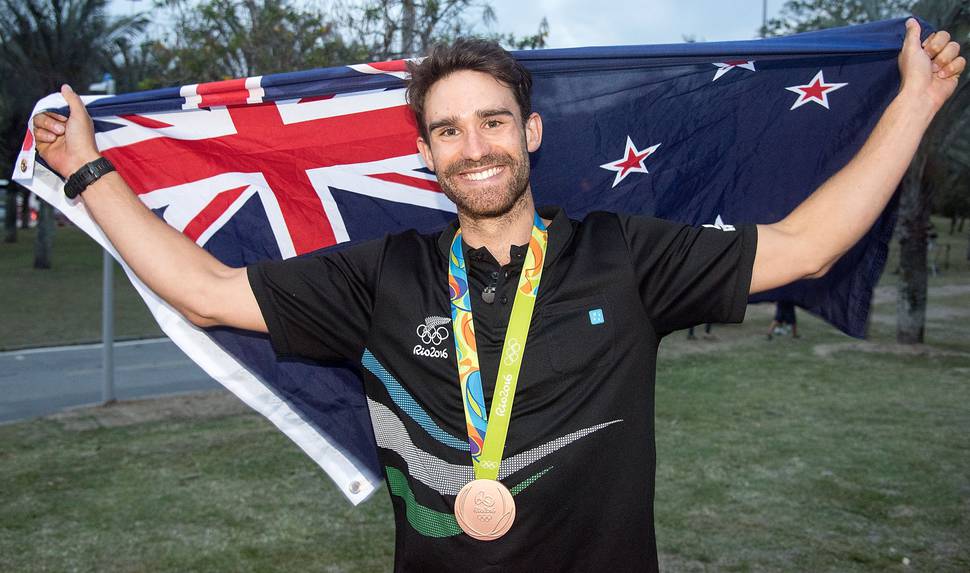 "AIMS Games is also an important opportunity for talent identification and a step in the pathway to competitive and elite competition," Mr Miskimmin said.
By having past and present sporting stars mix with the athletes of the future, former New Zealand hockey Olympian Miskimmin believed the tournament has got the recipe exactly right.
"The remarkable success of AIMS Games is testament to the importance it plays in the sporting calendar for young people," he said.
"It is a fantastic opportunity for young people to come together and compete against each other in a fun and engaging way."
As New Zealand Rugby celebrated a first Olympic rugby medal following the national women's team's silver in Rio NZR high performance sevens manager Tony Philp said he hoped the young sevens players were inspired.