Tauranga canoe slalom athletes Daniel Tuiraviravi and Claudia Paterson both picked up medals at the Oceania Championships in Sydney this week.
Tuiraviravi was third in the K1 under-18 men's division and Paterson followed up her Australian Open silver three weeks ago with a bronze for K1 under-18 women.
Tuiraviravi, 17, said making it onto the podium was encouraging as he felt he had been racing below potential for a little while.
"It was good to know the hard work is paying off and that I'm finally starting to improve again."
The Tauranga Boys' College student has chosen to compete for his father's homeland of Fiji in international races - a decision made largely because it enabled him to be part of the International Canoe Federation's talent identification programme. Designed for emerging paddlers from small countries or those with few sports resources, the programme has seen Tuiraviravi attend international training camps and two world championships.
"I've definitely been exposed to bigger whitewater and bigger competitions earlier than I would have otherwise and I am really proud to represent Fiji."
Mount Maunganui 16-year-old Paterson was third in her age group behind Slovakian winner Sona Stanovska and Antonia Galuskova from the Czech Republic and also picked up a trophy for top under-18 women's paddler in the Oceania region.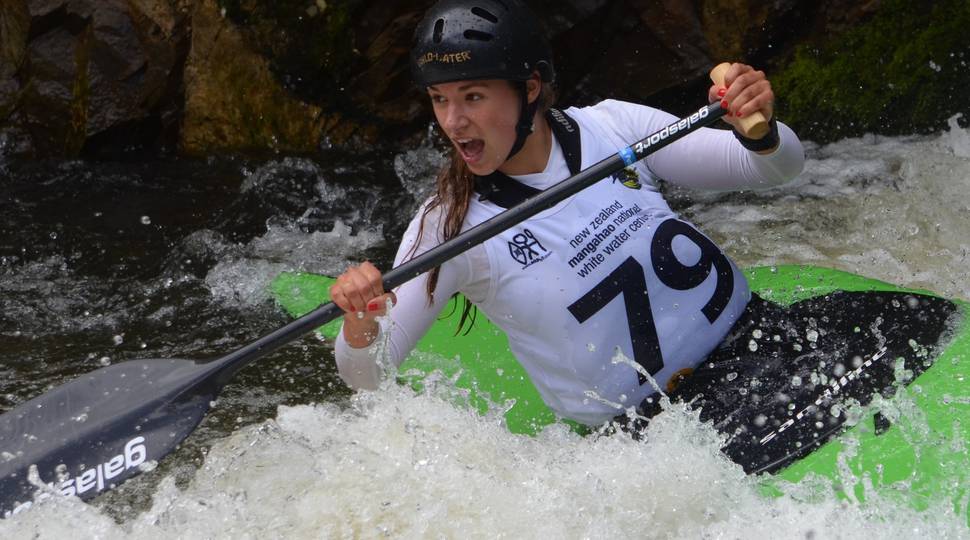 Both Paterson and Tuiraviravi attribute a large part of their success to having started canoe slalom around the same time that Czech coach Martin Hammer arrived in New Zealand to work for Canoe Slalom BOP - the first overseas coach the local club had employed.
"Martin is an excellent coach and we've been lucky to have him from early on in our paddling," Paterson said.
Other Tauranga paddlers did well. Under-23s Alex Hawthorne and Callum Gilbert both made the semifinal in the men's K1 division, as did top Kiwi paddler and Olympian Mike Dawson. Fellow Olympian Luuka Jones finished 8th in the competitive K1 women's final, which saw several of the top 10 K1 women paddlers in the world competing.