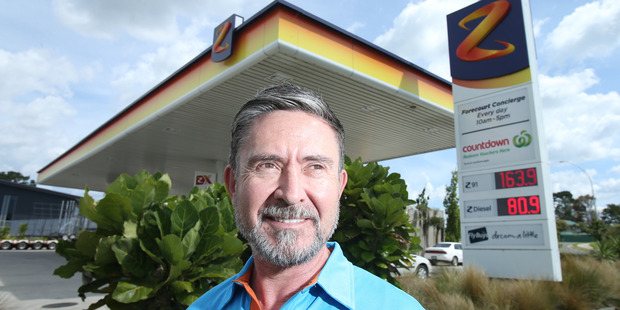 Z Bethlehem is the first of the chain's Bay of Plenty service stations to adopt Conscious Consumers accreditation, says regional retail operator Dave Gillies.
"Sustainability has become part of what Z is doing," said Mr Gillies who, with wife Lynette, is responsible for 11 stations from Bethlehem to Opotiki.
Z Bethlehem is one of five Z sites nationally that have become accredited with Conscious Consumer, a social enterprise set up to encourage sustainable and ethical products and services.
"Long term, any business that doesn't get on board with sustainability is going to be left behind," said Mr Gillies. "People do make a choice about who they deal with."
Z's sustainability manager, Gerri Ward, said working with Conscious Consumers was a perfect fit.
Read more: Tauranga group to join big TPP demo
"It gave us a great opportunity to get some external accreditation for the changes we've worked so hard to make."
The programme awards accreditation only once businesses have met the badge standards for recycling, composting, generosity, and BYO containers, and audits annually.
"In 2012 we set ourselves a target to reduce our waste to landfill by 70 per cent [nationally] and immediately got into action on our recycling programme," said Ms Ward. "We estimate we recycle about 3500 tonnes of cardboard, paper, plastic, cans and glass, and compost about 500 tonnes of food waste a year."
Mr Gillies said the Bethlehem site activities included recycling, with a significant reduction of waste, including no food or coffee waste going to landfill. Coffee grounds are bagged for use by customers on their gardens, while food waste goes to a certified pig farmer.
As part of the arrangement, the farmer supplies a number of dressed pigs annually, which are donated to charities throughout the region, including Food Banks and the Men's Shelter.
Z Bethlehem now offers a 50 cent discount on coffee for customers bringing their own cup.
"We also find the more we go down the path of sustainability and community involvement, the more the staff like it. It gives them other things to be involved with in the business, so it's not just coming to work and serving fuel and coffee and chocolate bars."
Chief executive and co-founder Ben Gleisner said Conscious Consumers was a social organisation run like a business.
"Our current focus is on the hospitality sector. Z saw us as a logical step in terms of progressing their brand around sustainability and being ethical and community minded," he said.
Conscious Consumers planned to expand this year into a range of retail sectors beyond hospitality, he said.
Conscious Consumers:
* Founded in 2010.
* Hospitality accreditation programme has more than 300 businesses and 40,000 consumer members across New Zealand.
* App lets consumers find and support accredited local businesses.