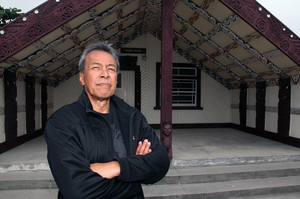 Ngai Te Rangi has begun a postal vote of beneficiaries to change the way representatives are elected to the two Ngai Te Rangi tribal organisations.
Ngai Te Rangi is governed by two independent tribal organisations, each with a different way of electing representatives.
Te Runanga o Ngai Rangi Iwi Trust, which holds the tribe's fisheries assets, elects its representatives through marae-based electorates whereas Ngai Te Rangi Settlement Trust, which looks after the tribe's Treaty settlement assets, elects its representatives through hapu-community electorates.
Chair of both Ngai Te Rangi organisations, Charlie Tawhiao said the proposal was to replace the runanga's marae-based electorates with the Settlement Trust's hapu-community electorates.
He said one of the practical benefits would be that only one election process would be required in future.
A single election would then elect representatives to both tribal organisations at the same time.
"Having two different tribal election processes creates confusion for our people, is inefficient and can be very expensive," Mr Tawhiao said.
"When considering costs alone, it could cost up to $45,000 to hold separate trustee elections for each organisation. Thus the current proposal could save the tribe over $20,000 every year."
Mr Tawhiao said an obvious question was to subsume the two tribal organisations into one. He said while it was a good idea, a single tribal organisation was not legally possible at this time due to issues issues with the Maori Fisheries Act 2014.
The deadlines
• Postal voting opens on Friday August 29 and would close on Friday September 26. For the change to go ahead it requires a minimum of 75 per cent support of those Ngai Te Rangi adult beneficiaries who vote.
• For more information visit www.ngaiterangi.org.nz