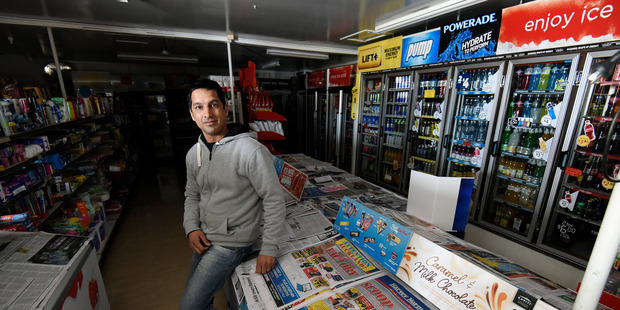 A planned power outage in Bureta yesterday angered business owners - many of whom lost a day's trade after deciding to close their doors for the day.
Power was cut to about six businesses and 68 homes between 9am and 2.30pm yesterday so the network's capacity could be upgraded to handle the extra demand placed on it by the new Countdown and for future growth, a Powerco spokesman said.
Business owners say they should have been given generators for the day but Powerco says enough notice was given for them to make alternative plans.
Bureta Superette owner Balvir Singh hired a small generator to see him through the power outage but said it was a major issue.
The generator powered the till and the pie warmer in the morning but he had to switch it over to the freezers at midday to prevent the stock from melting.
A cafe, hairdresser and fish and chip shop remained closed while work went on outside.
Superior Automotive Services, situated across the road, also opened.
Owner Tracey Donovan said closing down for the day was not an option so she had split the cost of a generator with TyreMaster next door.
"We've had to supply our own [generator]. We're not happy at all," she said.
She had called Powerco to questions why the work could not be carried out at the weekend or in the afternoon when it would not affect businesses so much but was never given an answer.
Powerco acting network operations manager Dean Stevenson said the planned power cut affected about 70 customers, the majority of which were residential properties.
"Powerco selected the time for the outage based on the time when demand on the network was at a minimum and create the least inconvenience to customers," he said.
"We've got to balance the needs of 68 households versus three to four shops. It's a tough one for us."
Mr Stevenson said Powerco had been in touch with "at least one" business owner and offered to help him get a generator with a significant discount.
Powerco
• Powerco is New Zealand's largest electricity and second largest gas distributor in terms of network length - electricity 30,000km and gas 6170km.
• The company's gas and electricity networks provide a service to more than 420,000 customers.
- powerco.co.nz