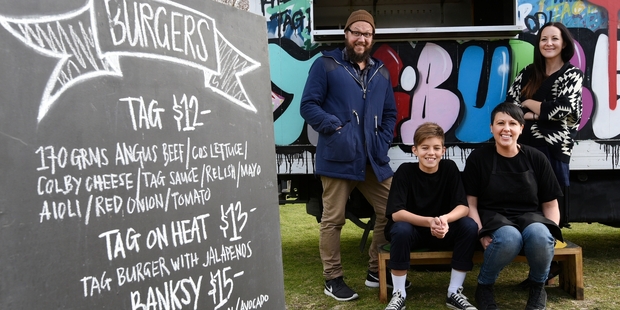 Bay foodies and lovers of artisan markets can celebrate several exciting events this spring and summer.
Papamoa is to host two new regular markets: the monthly artisan Little Big Markets and a weekly evening food market called Dinner in the Domain.
The Little Big Markets Papamoa is an extension of Mt Maunganui's five-year-old market of the same name.
Rachelle Duffy, director of The Little Big Events, the organisation behind the markets, says it is hugely exciting to be expanding into Papamoa.
"The people here are screaming out for events," she said. "The community needs these type of events to be able to be brought together."
She said a pilot artisan market in collaboration with the Papamoa Beach Top 10 Holiday Resort at Waitangi weekend attracted 6000 people and encouraged her and husband Christopher, the organisation's creative director, to forge ahead with plans for the Papamoa markets.
Securing the Papamoa Domain with the support of Tauranga City Council was a key step and The Little Big Markets' Mount Maunganui vendors were enthusiastic about the plan.
Charaine Hadeed, operator of the Tag Burger food truck, has been a regular at the Mount market for three years.
Hailing from Trinidad and Tobago and a resident of Tauranga for 14 years, she welcomed the chance to introduce her gourmet burgers to a new audience.
"We can really penetrate the community and do something that's special for Papamoa," Ms Hadeed said.
In the past, she drove to Auckland on Friday nights to sell her burgers at Silo Park. She was grateful to stop those drives and commended the Duffys for helping bring a food-truck revolution to Tauranga.
The Little Big Markets now features more than 150 artisan stalls and up to 25 food vendors each month. It attracts visitors from as far as Whakatane, and Mrs Duffy hoped the Sunday market at Papamoa would draw people who worked on Saturdays as well as visitors from other Tauranga suburbs.
She wants Dinner in the Domain to be a "hang-out" where visitors can linger and watch live cooking demonstrations, listen to musicians, or entertain their kids in a zone with bouncy castles.
Papamoa foodie and mother-of-three Charlotte Taylor said the prospect of a free family outing was exciting, particularly one focused on "fresh food, local food and also being exposed to new food".
Singer Tiki Taane will play the opening market on November 6, and Mrs Duffy is promising a headline international act for On the Lawn, a 10,000-ticket beer, food and wine festival The Little Big Events is organising at Blake Park on January 8.